I remember St. Ives – hands up if you don't 😉
In fact, its quite silly to say "I remember" because they're still around but I just stopped paying attention to them. I used to be a great fan of their medicated face scrub. It was the first time I'd learnt about salicylic acid and the wonders it did for my skin, helping clear up spots while keeping skin smooth. I never really used their body stuff though. Or maybe I did but it didn't stick around in my memory.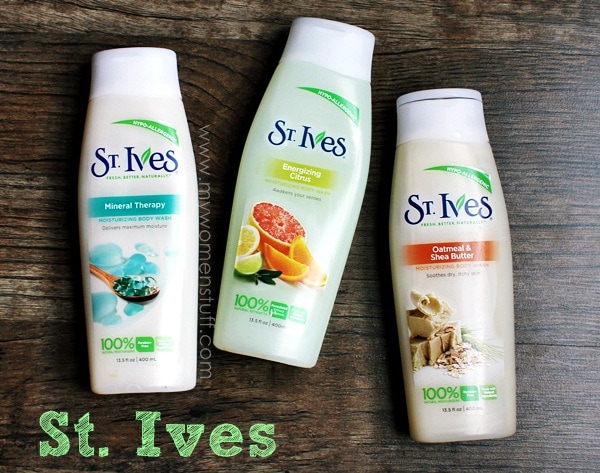 Recently, it was brought to my attention that St. Ives has launched some new products in the past year, amongst which we find a bunch of new body washes. Hurrah! I love body washes! I go through them quite easily so I always have a good stock of them around.
The 3 new ones are Mineral Therapy, Energizing Citrus and Oatmeal & Shea Butter. Have you noticed them in stores or used them before?