While trawling Guardian Pharmacy recently, I came across some new cosmetics I'd not been aware of so of course, I had to take a look 🙂 These are not full reviews just preliminary views so feel free to let me know your thoughts if you own them.
Revlon Lip Tints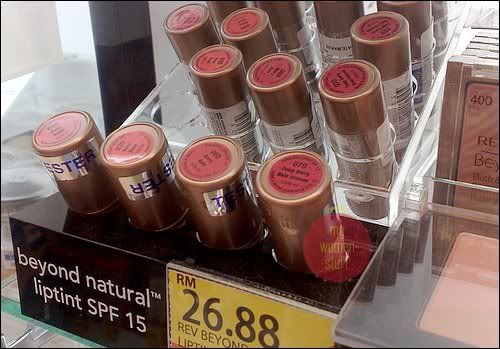 When I saw these I was excited. I hoped it would be like the discontinued MAC Lip Conditioners. They have the same lip balm packaging and "lip tint" seemed to indicate something light. Unfortunately, it swatches quite thick and has a strong sweet smell. I'm not sure if its a lipstick or a lip balm… I may not quite like MAC but I loved their lip conditioners. Boo to MAC for discontinuing them.
The 4 colours available in Revlon's Lip Tints look very pretty though – Deep Berry, Berry, Pink and Rosy. Promotional Price of RM26.88.
Silkygirl Magic BB Cream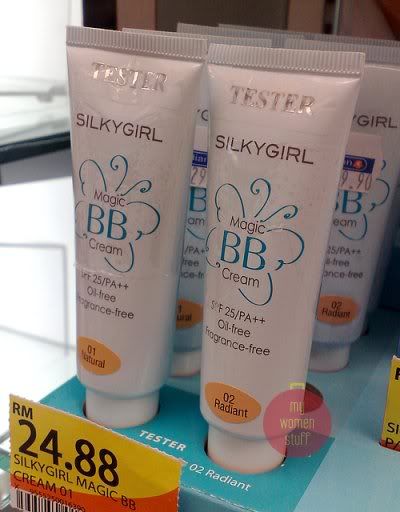 When even Silkygirl jumps on the BB Cream bandwagon, you know that its a big thing. Silkygirl BB Creams come in 2 shades – Natural (yellow tones) and Radiant (pink tones) and like all BB Creams are supposed to be moisturizer, foundation and sunscreen in one. I'm afraid BB Creams are not my thing but if they are yours these might be worth taking a look especially at RM29.90 a tube (retail).
For the uninitiated, BB Creams, also known as Blemish Balms are found predominantly in Korean cosmetics and have been likened to tinted moisturizer. Some claim it helps their skin – I did not experience any benefits after trying Etude House and Missha.