I guess you could say that I've been quite blessed when it comes to my crowning glory, because it needs very little maintenance. Keeping it short means I don't have to worry about dry ends and keeping it its natural colour means I don't have to worry about my hair being damaged with colouring chemicals. It's not to say I haven't experimented. I've been there, done that and am now just happier au naturel.
So when I first used the Sachajuan Hair Repair the first few months, I wasn't sure what I should be making of it.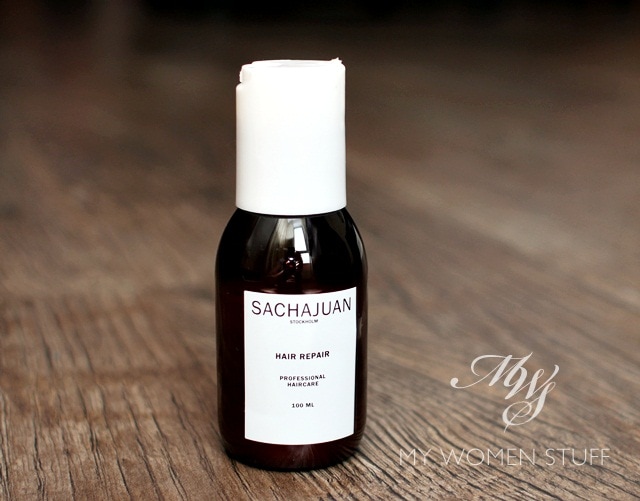 Sachajuan is a brand of Swedish professional hair care that's new to our local market and is distributed by Kens Apothecary so you'll find it at their stores and perhaps some very selected hair dressers. I had this for quite a while without really noticing much benefit to my hair when using it other than softer hair, so I was quite ambivalent about it. It's been months since I was sent this and every time I wanted to write about it, I couldn't get past the initial idea that it was just OK.
However, a recent experience quite sold me on this and I have to say that it does do what it promises – repair hair that needs repair 🙂