Day 17 of the 30 Lipsticks in 30 Days project takes us to a drugstore pick of Rimmel Gloss Maxx lipsticks.
Rimmel Gloss Maxx Lipstick – 004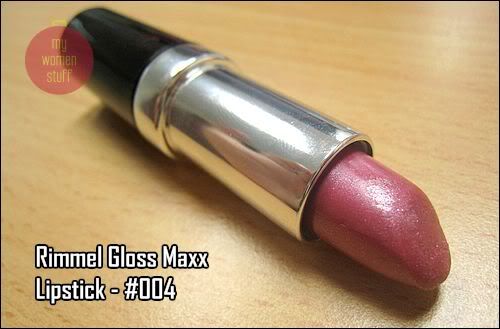 I had a Rimmel Gloss Maxx lipstick in 001 when Rimmel was first launched in Malaysia. Then, I was given 004 by a friend. It wasn't a color I'd pick up myself as it looked a little cool but I was game to try anything.
In the tube 004 looks to be a cool toned rose red lipstick. However, I knew from previous experience that the Rimmel Gloss Maxx lipstick goes on quite sheer due to its formula.