This post is kindly sponsored by Caliata.com
When people speak to me and ask about the products I use in my skincare routine, and I oblige with a list, I am often answered with a quizzical look.  Brands like Oskia, Omorovicza and Emma Hardie rarely feature in everyday conversation. I may get a flicker of recognition when I mention REN Skincare, but often it is also followed by "Oh you really like REN don't you?" LOL Good girl, you read my blog!
Ah, the perils and pitfalls of enjoying beauty brands that are often termed as "cult" and hard to access. This is more so here in Malaysia, where most of these brands (aside from REN) aren't easily available locally. When asked, I always share where I buy mine – online, from overseas. And I'm then told "Oh, but I don't know if my package will get lost, and I have a customs horror story to share" and most people leave it at that.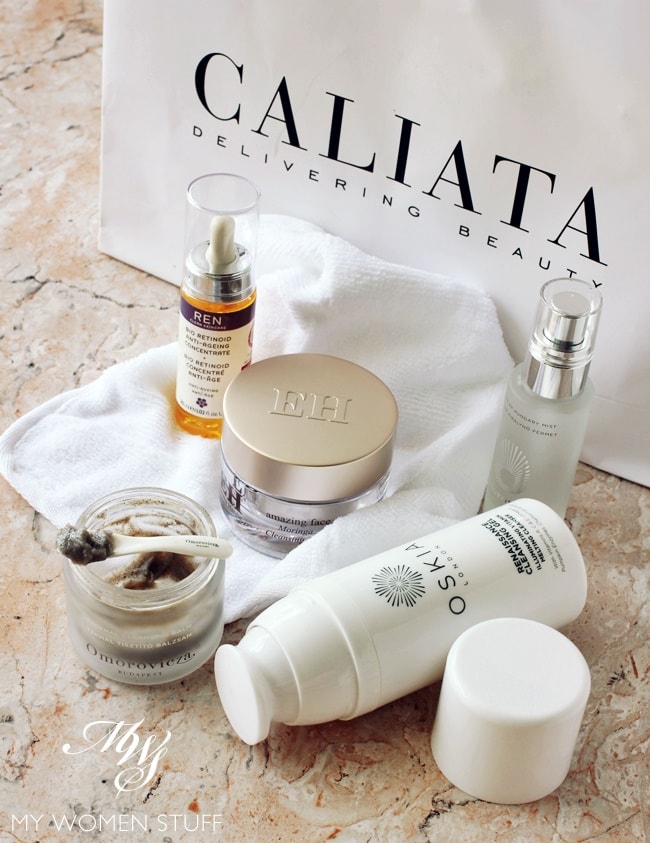 So, when Caliata.com, a new beauty online store based in Malaysia met with me and talked me through their approach and the brands they carry, I liked what I saw. Here was a chance for beauty buffs in Malaysia to get their hands on some cult beauty brands and products, quickly and conveniently. (And they've even kindly shared a discount code with all of you! 🙂 )