Ah Redken, I used to be such a loyal user. My hair salon at the time only used and stocked Redken hair products and I was sucked into various products from the brand. My favourite was All Soft with the lovely almond scent and and I loved how lovely and soft my hair felt every time I used it. It also made my shower floor terribly slippery!
I haven't used anything by Redken since I moved away so coming back to the new Redken Diamond Oil hair care range had me with high hopes.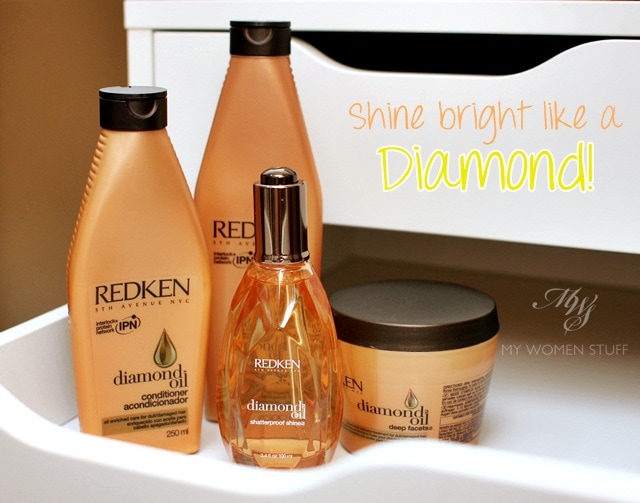 The silicone-free Redken Diamond Oil range is targeted at those with dull, damaged hair and claims to be formulated to offer your hair unparalleled shine and really, who doesn't want shiny hair right? 🙂 This shine is accomplished by adding into the products a combination of natural oils including camelina oil, coriander oil, apricot oil, olive oil, jojoba oil and coconut oil, with the intention that they would condition and repair your hair from inside out and strengthen hair.
The "problem" is, that hair is pretty much dead. So I had my doubts about the whole conditioning from inside out deal because it'd be like flogging a dead horse you know. But that's the claim and I'm here to see if it lives up to it! What do you reckon?