I'm diligent about using daily sunscreen for the face. But truth be told, I'm crap when it comes to the body. Body sunscreen? Meh. That's how it used to be.
It never bothered me much before, because I was always indoors, out of direct sun. Working in an office for long hours does somewhat turn you into a vampire – I hardly ever saw the sun, and my skin reflected that.
All that changed in the past year. I suddenly found myself with a rambunctious pup on my hands, and a need for him (and I) to be outdoors. I noticed the skin on my arms begin to deteriorate.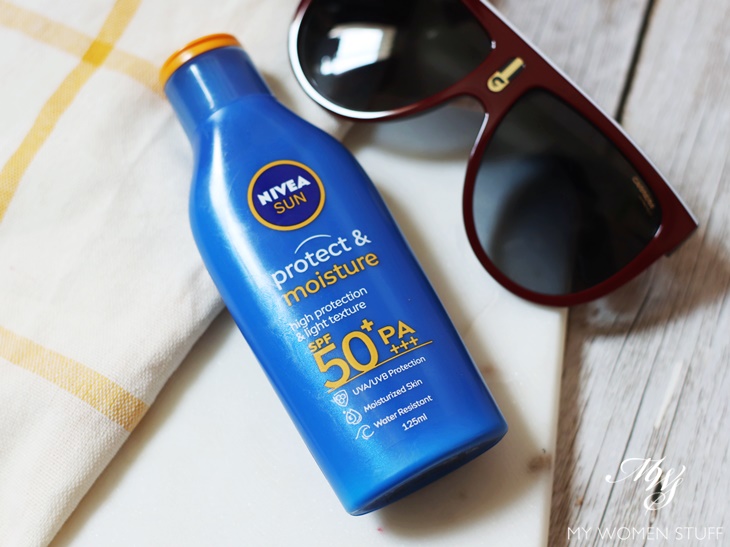 I'm much more tanned than I used to be, but aside from that, I noticed also the appearance of freckles on my arms, and the skin looking and feeling incredibly dry.
By the time I realised that I had been too lax about not wearing body sunscreen, it was pretty much too late. All I could do now, is to prevent further damage.
I was using some facial sunscreen on my arms, but I found them too drying. I don't notice the drying effect on my face, as I wear moisturiser, but on my arms, I noticed it. My skin was being protected, but it was drying out.
When I was browsing an online pharmacy recently, looking to replenish my usual facial sunscreen, I decided to take a look at other sunscreens on offer. My criteria was quite basic. I wanted a sunscreen for the body, that was affordable (I use a lot daily), offered high protection (SPF50+ minimum) and moisturising.
I noticed the Nivea Sun Protect & Moisture SPF50+ PA+++ and it intrigued me.
Continue Reading