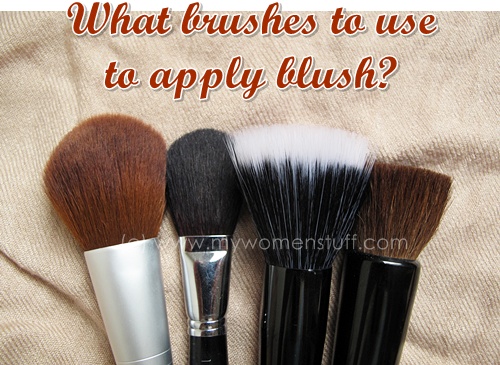 So we are familiar with the fact I love blush yes? If I can just take one makeup item with me on a desert island it would likely be blush – just don't make me choose which one!
No really, don't! 😛
So, what brushes do I use on a daily basis to apply my blushes? Here is an insight into the ones I use regularly.
Ecotools Bamboo Blush Brush (link to review)
This one's a winner in my book. I use it for every single blush, whether it is a pigmented one or a non pigmented one. For pigmented blushes, I just tap it on the surface and apply with a light hand to buff it in. For less pigmented blushes, I swipe it across the powder and the buff it in.
It works like a charm and I am really thinking of getting a backup. Its quite perfect for the price. You can read my previous review by clicking on the link above.
I like using this with : Benefit Sugarbomb and Coralista, MAC Porcelain Pink and almost any blush I use.
Shu Uemura #17 Pony Blush Brush
I have a love-hate relationship with this one. I bought it many years ago in Hong Kong (it was cheaper there) but what I really wanted was the #20 which is bigger and fluffier. However, I've since learned through experimentation, that this little flat brush works very well for precise placement of blush on the cheekbones and it works for me with pigmented blushes. I like taking this one along when I travel because its small. I can't recall the price anymore (but its likely to have gone up anyway)
I like using this with: Shu Uemura Glow On blushes and NARS powder blushes and anything that might be pigmented.
Continue Reading