I know that some of you have been following, with some interest, my stand-off with Kiehl's, locally and globally, over their Pure Vitality Cream. My review on this now discontinued cream, together with my updates as it happened, is available in its full, extended length glory in my original post on the Kiehl's Pure Vitality Cream.
But I also know that it is very long, and can be confusing. So, after I received some of the final updates yesterday evening, I decided to summarize the issue, the explanation, and more importantly, what YOU as the consumer can and should do. So, if you found the previous post too long and confusing, this one's for you – if you know of friends and family who might be affected, please appraise them.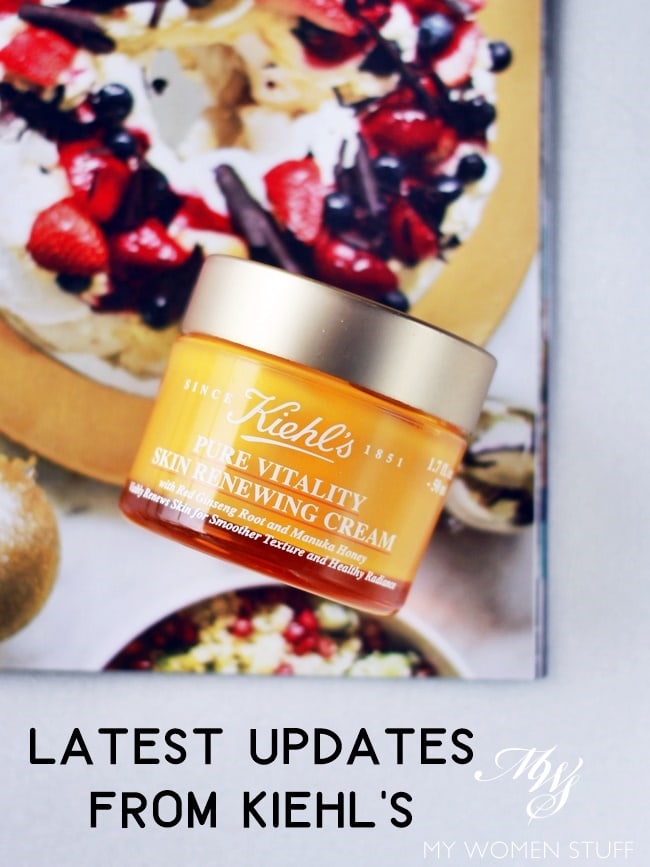 Here's what happened in a nutshell.
I discovered in early June 2017, when I wrote my review on the 6 month old Kiehl's Pure Vitality cream, that the product is no longer sold anywhere, globally, and no longer listed as a product SKU on any Kiehl's websites. I reached out for comment to Kiehl's Malaysia PR but received no response, so I took to Twitter where I contacted @kiehls, their New York offices.

I was informed via Twitter DM (privately) that there was a quality issue likely due to minor raw material variations, which caused some consumers to experience skin discomforts, where their skin felt irritated immediately upon using the product, but signs disappeared immediately after stopping. For this reason, Kiehl's decided to suspend the distribution and sale of the product until it is resolved, as they are investigating the problem. In the meantime, I was recommended to stop using the cream. (Update to note: Someone else has been given contradictory information, in that they can continue use if they are happy with it. How odd. See original post (updated 13 June 2017))

All further communication ceased thereafter. After 3 days, and a lot of prompting and prodding by some beauty editors and social media influencers in Indonesia, Kiehl's Indonesia gave a statement along the same lines as that given by the global office, and offered consumers an exchange or refund of their cream. That was the first positive breakthrough we had.

Yesterday, after about 4 days, the Communications Director of L'Oreal Malaysia, Jean Loh, on behalf of Kiehl's Malaysia finally spoke to me, to similarly confirm what their global offices had told me, and more importantly, to confirm that consumers who have purchased the Kiehl's Pure Vitality Cream in Malaysia, may take it back to any Kiehl's store for a FULL REFUND in line with their customer satisfaction guarantee. I was informed that no receipts was required for this particular cream, due to it already being out in the market since January 2017, as long as you have an account with the store, and in this instance, the usual 30 day satisfaction guarantee is waived. If you have concerns, you may contact the Consumer Advisory Department for clarification at Tel: 1-300-22-2232. For clarification, if you are unable to produce a receipt and have no account with the store e.g. if the product was a gift, you may exchange your cream with another product.

In view of the recommendation by Kiehl's directly to me, to stop using the product, given as an abundance of caution, I highly recommend that you take up the offer from Kiehl's Malaysia, and return your Pure Vitality Cream to them, for a refund, whether or not you experienced any negative reactions.
This is the situation, and solution in a nutshell, and if you know of anyone who may be affected by this, or even if they love the product, or if you think they may be using the product, to please share this update with them. I don't forsee a stampede at the Kiehl's stores to return the product, but consumers have a right to know that this is an option open to them, in view of the recommendation received.
I have a little commentary and some observations following on from this incident, that I'd like to talk about after the jump, so if your concern is only to find out the gist of the story and the solution, you've got it 🙂