The Hourglass Ambient Lighting powders and their accompanying blushes burst on the scene in a shower of sparks and frenzy some time last year and everyone and their aunty was raving about it. Ooh rah rah! So nice! So perfect. Since we didn't have Hourglass Cosmetics available locally (and we still don't, so I'm sorry to burst your bubble, peeps!) I didn't pay it a lot of thought. I mean, I knew I wanted to try it at some point, but I'd do it on my own terms.
Late last year or early this year, I forget which, I decided to take the plunge to see what was the fuss about the Hourglass Ambient Lighting Blush and decided on Radiant Magenta mostly because I loved how it looked on Karen, quite forgetting that she and I have quite different skintones! LOL!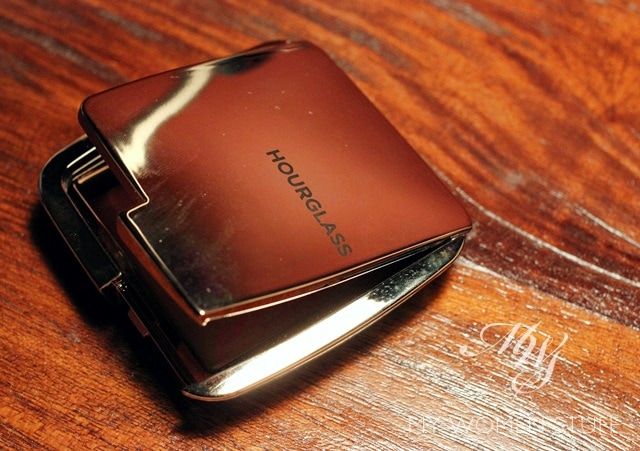 The product comes in a gunmetal metallic case that is actually plastic, so it looks luxe and hefty but is in fact light as a feather. It is quite deceptive and I'm afraid, doesn't quite add to the luxe factor of the product or pricetag. The Ambient Lighting Blush is actually a combination of blush colour and the popular Ambient Lighting Powder so this product promises to give you a glow to the skin and soft focus colour. Imagine therefore a soft flush of colour on your cheeks, lit from within, so you look healthy and happy and in some cases, kawaii.
Well I can tell you up front that for the first few months I was using this, I wasn't sold on it. Nope, I didn't quite see why it got the raves, so I pretty much abandoned it. And then, a few months down the road while making an effort to use and enjoy products I already own, I took this out again and suddenly, it worked.