Ok, confession time. I'm terrible… absolutely HORRIBLE at using eye creams. What this means is that I go through periods when I have little to nothing applied around my eye area. I am convinced I'm not alone in this. At least, I convince myself I'm not alone in this 😀
So, you know what? Eye creams and their effects are quite lost on me. Bad blogger. I know 😛 What I can say however is that I guess I'm quite lucky not to show my age too much around my eyes. Other than the sometimes puffy eyes or dark circles thanks to insufficient or poor quality sleep, I don't really battle lines. Maybe I'm not very expressive LOL! But when I do use an eye cream, I have found myself reaching more often for the Clinique Repairwear Laser Focus Wrinkle Correcting Eye Cream than any other. What a mouthful! This isn't new per se, but an upgrade of an existing Repairwear eye cream.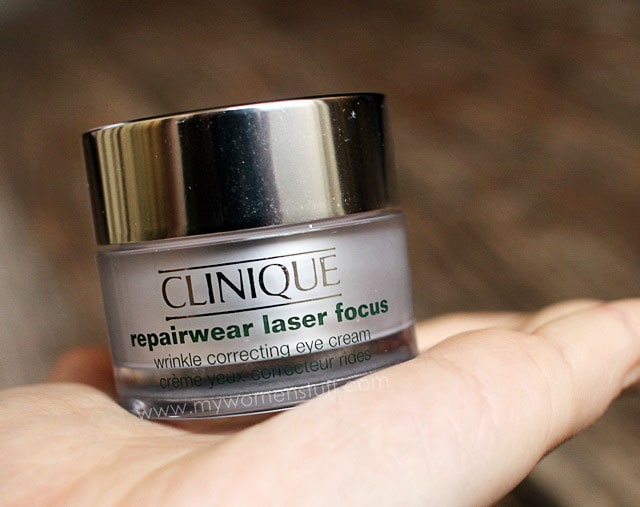 Some of you may remember or may even be using the Clinique Repairwear Laser Focus serum which isn't a bad product in my book. Towards the end of 2012, Clinique came out with a similar product for the eye. Its been on shelves since October or so so if you have tried it, I'd love to hear what you think of it!
As for myself, I will have to say that I do not have a line or wrinkle problem or if I do, I don't hold any pretensions as to why they are there or how I can get rid of them, because I know its next to impossible. So, I can't test the validity of the claim to correct wrinkles around the eyes. However, I discovered that this cream was very effective for me, to correct another problem – puffy eyes!