More than a month back, I was taken on a lovely pampering treat day by Shiseido, to indulge my 5 senses and to introduce the Shiseido Future Solution LX range of skincare. They celebrated the the sense of taste at the exquisite lunch at Nobu, the sense of sight taking in the beautiful candlelight decoration at the Ritz-Carlton, the sense of touch at the pampering Yutaka treatment facial, the sense of hearing with the special music created specially for this facial and the sense of smell in the specially formulated fragrance in the Shiseido Future Solution LX range of skincare.
It was a day I thoroughly enjoyed, and I almost immediately put the Shiseido Future Solution LX range into use. I had a full range of products, so I decided to use it all together as I was told it would perform best this way.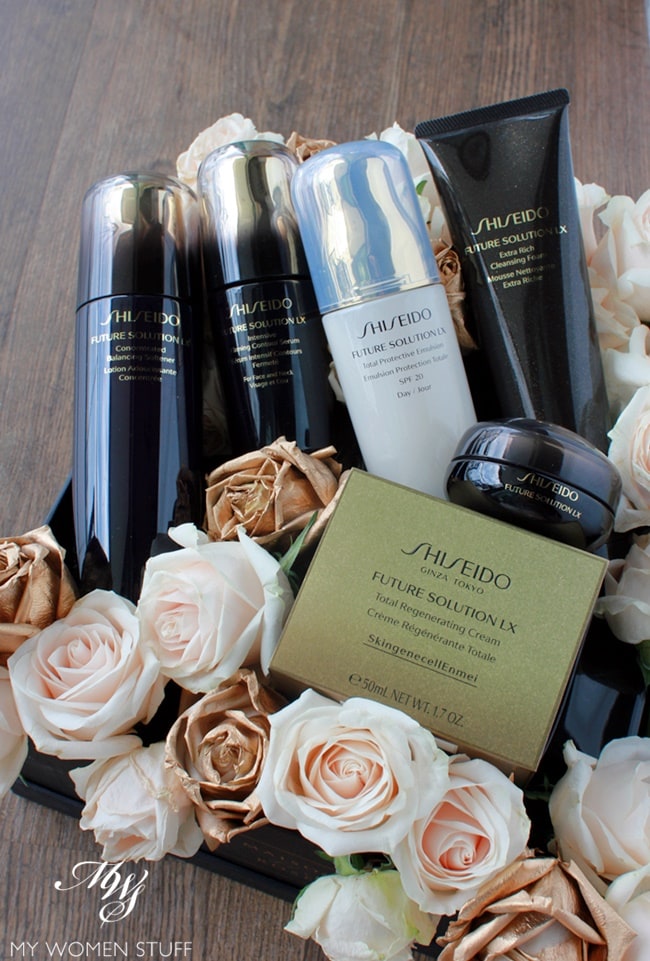 The reason I was so keen to put it into immediate use was because I walked out of the brief facial with skin that looked ethereal. Pores were tiny. Skin was glowy and fresh. I was so impressed by the Shiseido Yutaka Treatment facial that I'm going to try the full session at their salon soon. It was that impressive!
But I also wanted to see if I could achieve this beautiful glow to the skin at home. So, I'll walk you through each of the products in the Future Solution LX range and tell you what I think 🙂