I haven't talked about cleansing balms for a while, have I? The reason is because I'd been working very hard to finish what I had opened, so I could justify a) buying a new one and b) opening a new tub from my stash. It's a never ending cycle, this!
But I eventually did finish up my open cleansers and gleefully dug right into this tub that I'd had for a while and had been itching to use.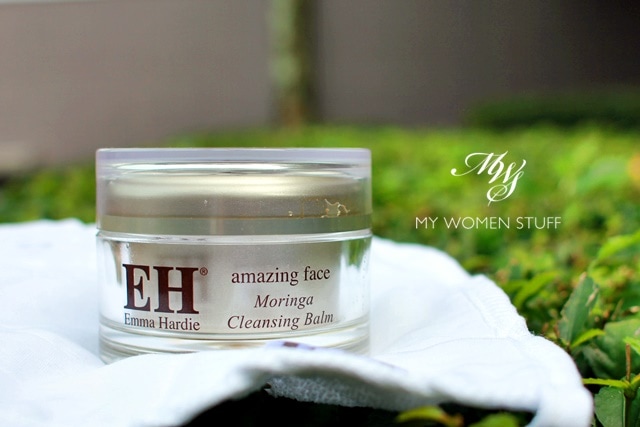 This is the Emma Hardie Amazing Face Moringa Cleansing Balm and comes highly raved online, so naturally, you know how it is. I fell for it, hook, line and sinker! 😀
Emma Hardie is a brand from the UK and is a range of natural skincare products developed by Emma, who is an aesthetician. I haven't tried any of the other products in the Amazing Face range, mostly because it's a brand we don't get locally, and it's a wee bit pricey for me to make a mistake with (or to get addicted to) But never say never! I'm open to trying more, if you have a rec or two 🙂
But about this balm – did I like it and why does it come so highly raved?