Someone asked me quite recently what sort of makeup products I liked. My unhesitating answer was "Base Makeup". By this, I don't mean "base" as in "primer", but "base makeup" as in everything that goes on your skin as a base. This could well include primer (although that isn't something I'm keen on) but my primary focus is on foundation, concealer and perhaps, powder.
Needless to say therefore, that any new foundation or concealer launch has my ears pricking up.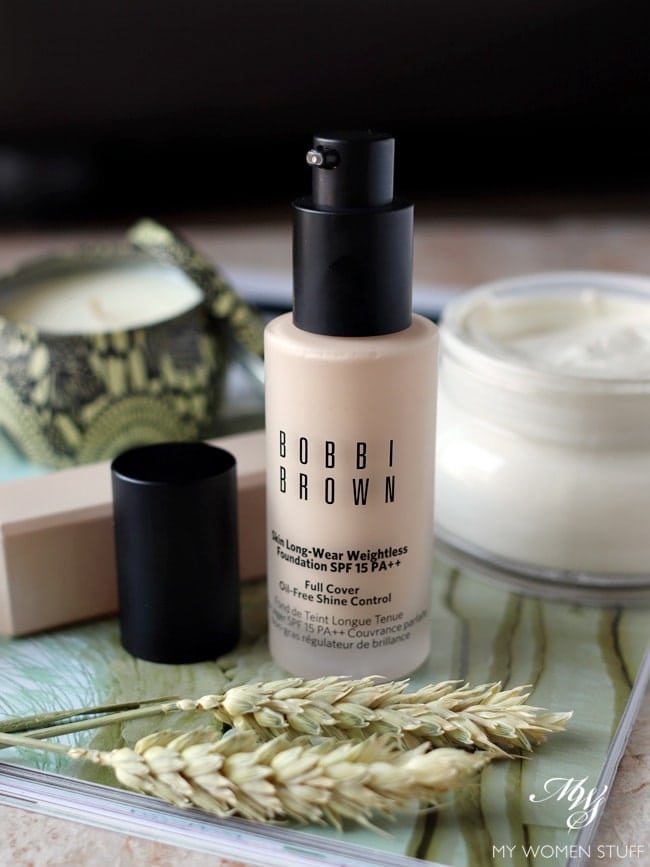 One such newbie is the Bobbi Brown Skin Long-Wear Weightless Foundation SPF15 PA++ (What a mouthful!) This one promises full coverage and oil-free shine control. It says so right on the bottle!
Now, I was a little wary. You see, the product comes in a frosted bottle. It also says "long-wear" and then talks further about "shine control". For someone with drier skin like me, these are all clanging warning bells. It usually makes me think of thick, drying textures, settling into fine lines, and a matte finish on skin. A look I do NOT go for.
Which is why I was left pleasantly surprised! 😀