Bonjour mes amis!
I'm back from Paris, and if you had joined me on my trip on Instagram and Snapchat, I hope you enjoyed it! I was on my own a lot of the time so it was nice having you along! Now, I was in Paris for a beauty related event, but it didn't stop this beauty buff from keeping her eyes peeled for OTHER beauty brands and products. Oh yes, I have to admit to a roving eye when it comes to beauty!
And we all know that French pharmacy stocks some of the better, affordable beauty products out there don't we? You don't? Ah, now you do! My skin takes incredibly well to many French pharmacy brands and formulations of skincare, which is why over the years, I eventually moved away from Asian skincare and American brands. It's a personal preference and it's not a recent thing, but been going on a while. I mix it up a little more now, but if I'm trying something new, I usually know that a European or French brand would likely work better for me.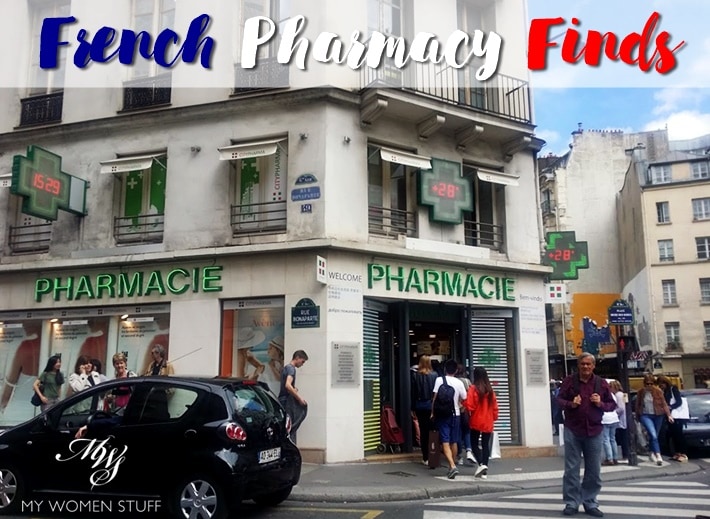 City Pharmacie aka City Pharma at 26 Rue Four, 75006 Paris (Corner of Rue Four and Rue Bonaparte Metro: Saint Germain des Près (Line 4) or Mabillon (Line 10))
There are pharmacies on almost every corner in Paris. Some are larger and better stocked than others. But almost all carry the major French brands – Vichy, La Roche Posay, Avene, Nuxe, Bioderma, Caudalie etc. Before I went, I did my research and while it was easy to find most of the products and brands I was interested in most pharmacies, the one I kept coming across as a must-visit was City Pharma at Rue Four.
I'm not quite sure if City Pharma (or Citypharma) is a chain, but I came across another in the Tolbiac area (Metro: Tolbiac), when I was there for Vietnamese Pho (oh yes, I ate pho in Paris and it was among the best I've ever had! 😀 ) But the one you want to visit is the City Pharma at Rue Four because in this store, the prices can be significantly cheaper than in others! It's even a bit cheaper than the one in Tolbiac which shares the same name. I'm not sure why this is so, but it's an open secret because the store was HEAVING with people when I arrived at about 3.30pm. Oh dear!