I have a bit of a love-hate relationship with gel cleansers. On the one hand, I love them. I love the gel texture, and how it feels so light on the skin. I hate how it dries me out.
While gel cleansers do not necessarily mean foaming cleansers, they do generally tend to foam up, and it is the ingredients used in creating such foam, that makes our skin dry out. If possible, I'd say to avoid foaming cleansers altogether. But that would be over-generalizing, because it can be helpful for oily skin types. Truthfully also, it does feel quite nice to wash your face with light airy foam.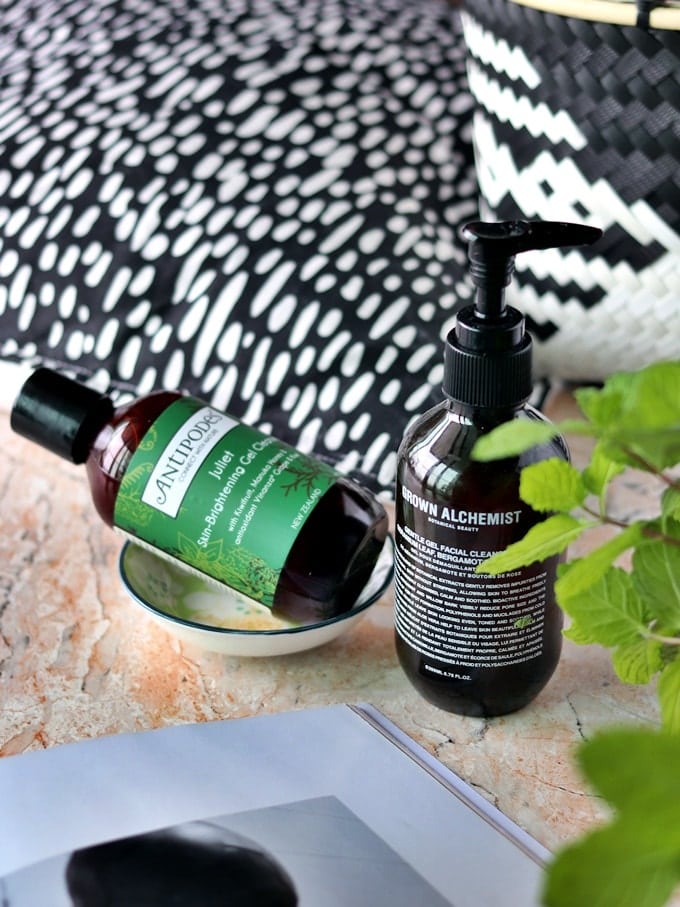 I now tend to use only cream or milk cleaners, which feel more gentle and less stripping on my drier skin. But it hasn't stopped me testing out the odd gel cleanser.
Sometimes, I am happy to find one that not only feels gentle on the skin, but does not strip the skin more than normal, and I'm happy to share it with you! If you know of more, please do share, because it is helpful to know of gel cleansers that do not strip your skin and dry you out!