Some of you may remember that one of my favourite hydration lotions is the luxury branded La Mer The Treatment Lotion. I still enjoy using it, and a few people who have tried it on my recommendation have reported good results with it too. It always makes me happy to know that a product I love is also enjoyed by others, and last year, it was my pick for my MWS10 Anniversary basket.
But if the price tag of that lotion made you balk, best look away now, because the Genaissance de La Mer Infused Lotion is like The Treatment Lotion, but on steroids! And that includes its price tag.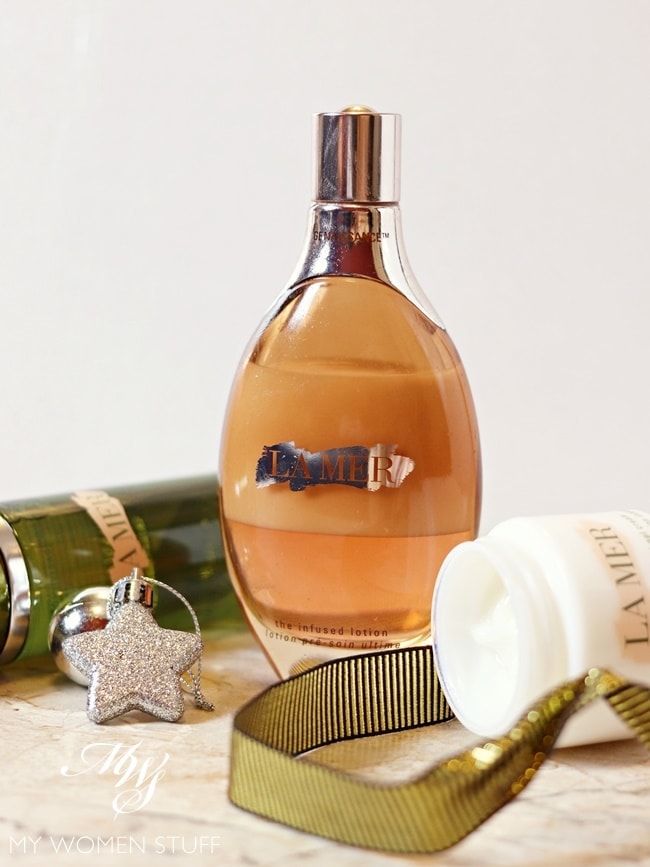 La Mer first launched its Genaissance de la mer range about 2 years ago. It started out with just the Genaissance Serum Essence. I had a bit of a slow start with it. I didn't quite think very much of it until very recently, when I found that using the Genaissance Serum with Sunday Riley Luna oil gave me the most amazing skin – soft, smooth, and all-round good skin. People said I was crazy. I thought so too LOL! 😀 The reason is because if you thought La Mer was expensive, Genaissance sees you expensive, and raises you. We are in the realm of super-luxury here. This is not a range of skincare products that you will just pop out to buy on a whim. It must be a calculated purchase.
By way of refresher, the Genaissance de La Mer range uses Crystal Miracle Broth™, an essence obtained from the discovery of pure crystals forming in La Mer's trademark Miracle Broth formula. It also contains the Genaissance Ferment, which is said to be a pure concentration of the Miracle Broth made by using a fermentation built around the Pom Pom Red Algae and combined with wavelengths of natural light.
In late 2017, they expanded the Genaissance range with The Infused Lotion and the Eye and Expression Cream. I love the packaging of the latter (the magnetic metal eye massaging tool is genius!), but the product itself doesn't wow me. But much to my surprise, I fell head over heels for the Genaissance de La Mer Infused Lotion.