How do you usually apply your skincare or, more specifically, your moisturizer?
The most common, that you still see being done, if you watch videos, is the 5-dot technique. Basically, you put one dot of cream on each cheek, then one dot each on your forehead, nose and chin. Then massage it in.
When I first started using skincare, this was the norm. But I always felt like something was lacking. For me, it just wasn't enough, especially on the forehead.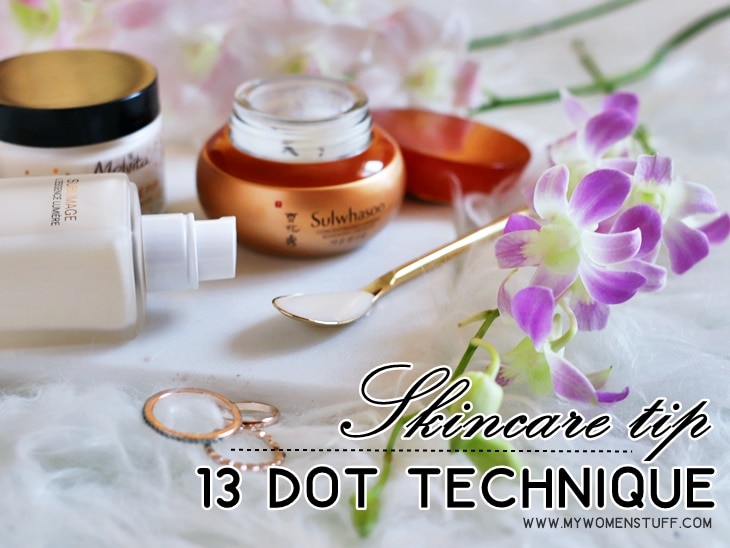 And honestly, it isn't enough product for your skin. Using too little skincare product for your skin does you a disservice. You won't be getting the most out of your creams, serums and lotions.
So, I then learnt to spread it in my palm before applying to my skin. This served a two-fold function – I warm up the product, which helps it absorb better, and I ensure a more even application, ensuring that all of my skin benefits.
I had been doing it this way for many years, and I even had my conviction reinforced, that this was the best way to apply moisturizer.
But then, I recently stumbled on a new technique – the 13-dot technique.
And my life changed.
Continue Reading