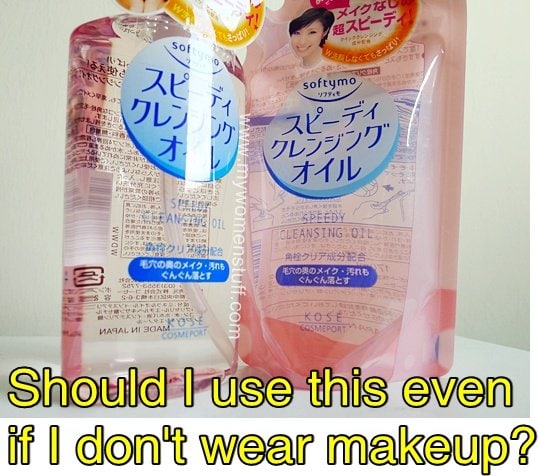 I received a few emails on this subject so I thought it would be an interesting topic for discussion 🙂
Most of us are familiar with the concept of using cleansing oils to remove makeup. Personally, I like using cleansing oils for this purpose because its convenient (eyes and face in one) and seems to leave my skin cleaner than other makeup removers. But then I do follow up with a cleanser thereafter.
But what if you don't wear makeup, or don't wear a lot of makeup? Do you still need to use cleansing oils or can you?