I was talking to someone last week, when I was told that a couple of luxury beauty brands will be setting up freestanding shops soon. Now, most of us would have been used to seeing freestanding luxury shops for leather goods or clothes or accessories, but not many for beauty right?
In recent years, I did notice some beauty brands breaking away from being housed in multi-brand department store beauty halls. Clinique is a noticeable breakaway with some standalone counters, and Shu Uemura has long had its own shop for a while as does Kiehl's and Bobbi Brown. From the luxury brands, I have noticed that Chanel has its own beauty store in 2 major malls locally, and soon, Dior will join in with their own standalone Dior Beauty store.
So it got me thinking (Dangerous business, this thinking thing…)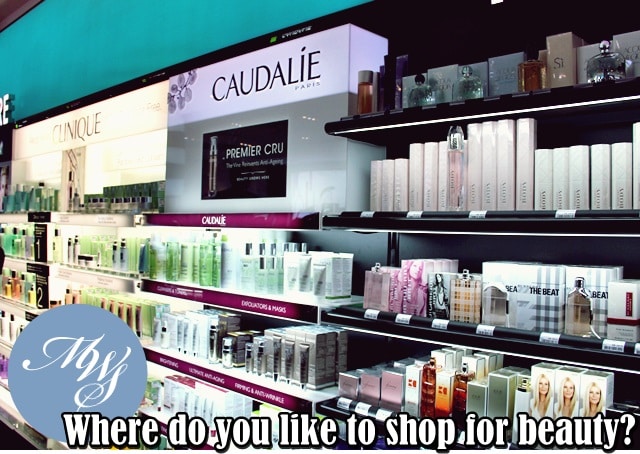 Where do you like to shop for your beauty products?
Do you prefer to shop in a department store beauty hall, with the different brand counters surrounding you for variety and choice? Do you prefer somewhere like Sephora or Sasa which is just dedicated to all things beauty (albeit pretty much like a department store beauty hall) with different brands in one place? Or do you prefer going straight to a specific brand's standalone counter or store outside of a beauty hall?
Curious minds want to know! 😀