One of the buzzier Holiday collection products to have hit social media was the Charlotte Tilbury Instant Eye Palette. Actually, that's not quite right. I came across it entirely by chance from a Cult Beauty email, and I liked what I saw. So I put myself on the pre-sale list and when the time came, picked it up. Then, it sort of exploded on the internet LOL!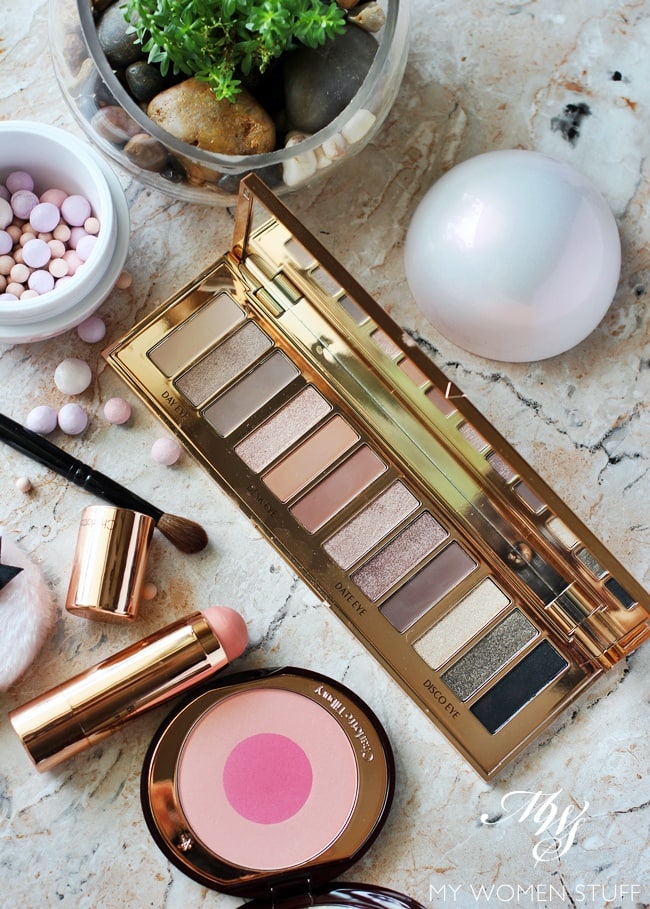 I don't own any Charlotte Tilbury eyeshadow, so I thought it was a decent deal. 12 eye colours in one handy palette. Deal right? Well, relatively speaking of course 😀
If this palette looks familiar, then know that you aren't alone. Most people have likened this to the famed Urban Decay Naked palette, and if you are thinking that, you aren't far from the mark. I personally feel it is a mesh between the UD Naked 1 and Naked 2 palettes, due to the presence of cooler tones in this one. But that's really where the similarity ends. I had Naked 1 (which I lost) and I have Naked 2, so I can tell you that the colours may look similar to the naked eye (hur hur!) but aren't the same at all. So, if you're wondering, no, this is nothing like the UD Naked palettes whether in terms of colours or performance. The similarity ends at the fact that this is an eyeshadow palette with neutral colours.
Now that we've gotten that out of the way, is this a palette you'd want to blow your holiday collection budget on?