Strolling by the Guerlain counter, I saw the latest lipstick offering from Guerlain. I'm a fan of the Kiss Kiss lipsticks and the Kiss Kiss lipglosses. They are pricey at RM95 and RM82 respectively but they are awesome on the lips. I did not feature the Kiss Kiss lipsticks before? How remiss of me! I'll rectify that soon enough!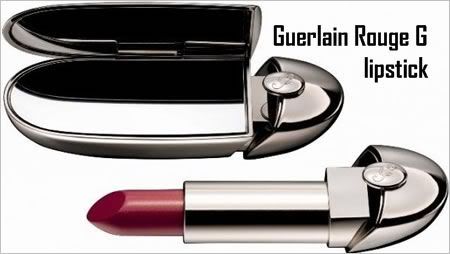 Anyway, I'd read about the luxurious Rouge G de Guerlain lipstick that retails for a whopping US$45 and I had to see what a hype it was.
The case is sleek and quite unusually shaped for a lipstick case having rounded edges instead of the usual angular looks. When the lipstick tube is kept in the case the little knob with the G logo holds down the springloaded cover for the mirror. Slide out the tube and the mirror springs open.
Nifty if you like touching up on the go. However, I'd just seen a similar gadget in the Amuse lipstick case when I met Beetrice over the weekend so I wasn't taken in by it at all. I felt it was a bit tacky for Guerlain to be perfectly honest.
Continue Reading