I'm not sure if anyone remembers when I first told you about the Lancome L'Absolu Creme de Brilliance lip gloss/liquid lipstick? They had Kate Winslet as their ambassador and I was terribly taken in by the ad and the idea of the lipstick. When I told you about it, Lancome Malaysia told me they weren't bringing it in. I was disheartened.
So when a friend from Canada (*waves at Blu3*) was visiting a year ago, I asked if she could pick me up one of these to try, which the darling girl did. The colour I chose is Exotic Orchid which is described on the Lancome website as "muted cool berry rose".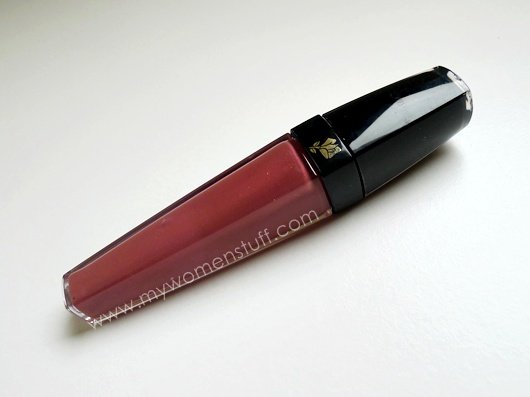 What it is to my eyes is a cool berry (no rose) and its a very lovely and wearable colour. I'm not trying to tell you about something we can't get here (hence why this has taken so long). We now get Lancome L'Absolu Creme de Brilliance at local Lancome counters! 🙂 We don't get Exotic Orchid though so this is still pretty exclusive hehe… I'll tell you about texture though.