We all know the mantra:-
Prep Skin
Concealer
Foundation
I'm going to turn it on its head and tell you to try applying your concealer AFTER your foundation. Weird tip?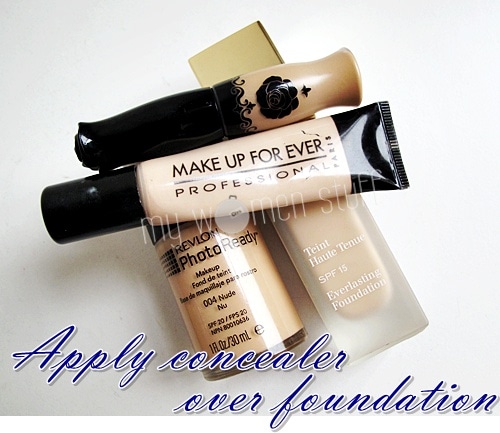 I used to do the whole concealer before foundation thing and have been doing it for years. But recently, I found that when I apply my concealer and then my foundation, I sometimes have to touch up my concealer because in applying my foundation, whether with brush, sponge or hands, some concealer may get rubbed off.
So, I got irritated and the next time I did my makeup, I put on my foundation first and then touched up with concealer.
Voila!