As much as I love my high end BB Creams (Guerlain and Diorsnow if you're wondering. No deathly zombie-grey oil slick Korean brands for me!) I realise not everyone is as crazy as I am to splurge on them, and we really should be looking to tighten our belts. So I'm happy to report that I've found a budget BB Cream that I like, that you might like too!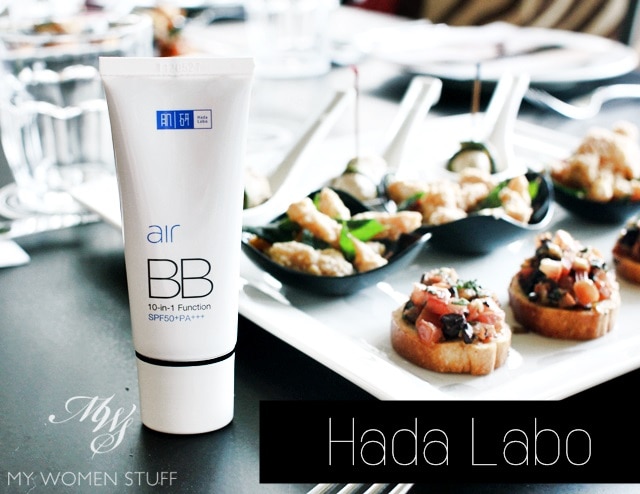 Ladies, meet the Hada Labo Air BB Cream that has been out here for almost a year, and which gets a lot of raves locally. You might have seen the slew of reviews that appeared when this was launched about a year ago but I held back because I wasn't sure about it.
Also, it was about that time that I was battling my skin problems and I just didn't feel like talking about, or wearing a BB cream that didn't offer me the coverage that I could get from a foundation. Yes folks, this isn't a high coverage BB Cream, no matter what they say. It offers sufficient coverage, but not if you have blemishes you'd rather remain concealed. Yet, this is a very creditable product.