Unlike many other beauty brands, I don't recall Estee Lauder doing many collaborative makeup collections for their flagship brand. There were a few in previous years with Michael Kors and recently the Mad Men collection which we didn't get. But at the end of 2013 news came out that Estee Lauder would be doing a collaboration with fashion designer Derek Lam, a designer with whom they'd spent a decade working. If you didn't already notice, this capsule collection has quietly sneaked into selected major Estee Lauder counters.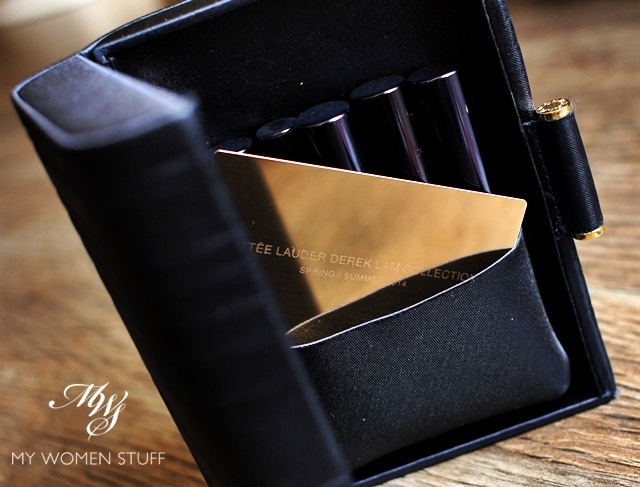 I did think you might miss it because we haven't heard a lot about the Estee Lauder Derek Lam Collection for Spring/Summer 2014 so I thought I'd tell you a little more about it :)
This capsule collection was created by Estee Lauder's creative director Tom Pecheaux for Derek Lam's Spring/Summer 2014 fashion show held late last year. I don't personally follow fashion myself so I have to admit I'm not too familiar with Derek Lam's style although I had come across his name before this. His style does look quite simple and fuss free which makes them look wearable. Not like those haute couture creations that look best on a runway only.
What I found fascinating in this small collection that comes housed in a deep navy blue satin miniaudiere is that they are all stick products!