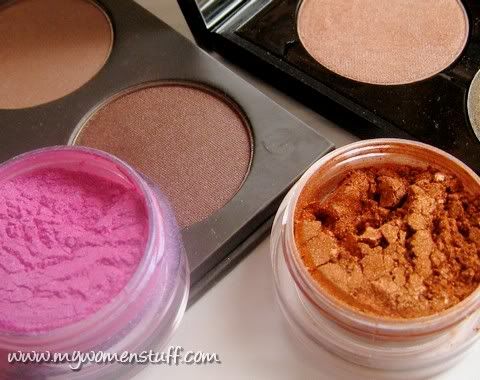 L-R: La Femme Fuschia, Stila, Stila Jezebel, La Femme Copper
In the course of experimenting with makeup, I've picked up some colours which I have now realised aren't quite suitable for me.
Examples of such colours are orange, bronze, brown, warm golds, purples and any colour with a red base. Such colours make me look tired and drawn, no matter how well blended or how expertly applied. This is one of the reasons why I couldn't wear the Estee Lauder Fall 2008 palettes. I actually had a makeover once where I specifically requested that purple eyeshadow be used on me. The makeup artist was good, but I still looked drawn and bruised.
Yet, I have such colours in my eyeshadow collection and now and then, I still wear them. Why? Continue Reading