This was supposed to be a review of the new Garnier Aqua Defense Essence Moisturizer but in the process of test running it, I realised it was a passable dupe of H20+ Face Oasis for me! I'll run this first as a review then to compare it with Face Oasis.
Garnier Aqua Defense Non Stop Intense Moisturizing Essence Review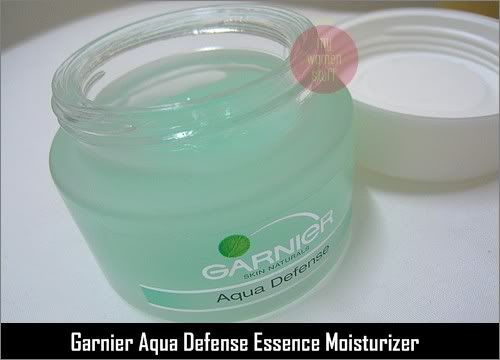 The Garnier Aqua Defense Essence comes in a light green gel form in a tub. There is a light fresh smell that brings to mind fruits, in particular green apples.
The Aqua Defense Essence contains grape water to protect skin from free radicals, apple water for anti-oxidant action and vitamin E to smooth and protect skin from cellular damage.
What it is is a very light gel that absorbs quickly into the skin. I like how it feels as it feels cool going on the skin. If you have oily skin then this would be perfect for you. It adds moisture without feeling thick and sticky and despite what many people think, oily skin can be dehydrated too! So this is what the Garnier Aqua Defense Essnce is targeted at.
If you have combination or drier skin, the Aqua Defense Essence can be used like an essence / serum. In the day, I use this on its own under my sunscreen. At night, I use it under my usual night cream or the new Garner Aqua Defense Non Stop Moisturizing Gel Cream. The Gel Cream has a slightly creamier thicker texture to suit those with drier skin. If you are oily this essence might suffice.