I've dithered over writing about the new Cle de Peau La Creme for a while now. First, it was because I had other things to talk about.
I did drop a hint that it was one of my favourite things of February 2020, but not much more than that. I thought I'd have time to tell you about it.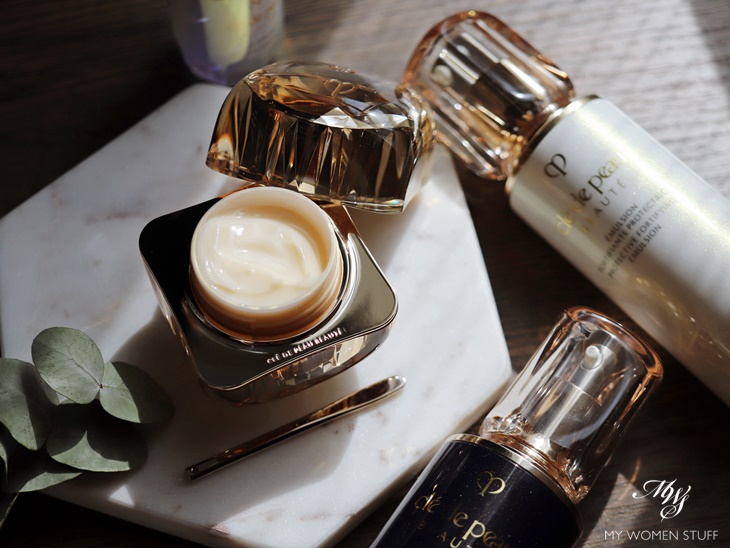 And then, all hell broke lose globally with the creeping tentacles of the virus reaching all over the world, and I struggled with myself to get back into a routine of writing about beauty products. It all seemed so frivolous. But I've had many people tell me to anyway, because it helps them take their mind off what's happening globally.
Yet, how could I realistically tell people about a RM2,500 (US$550) jar of face cream? But I will, because it's what I do 🙂
Cle de Peau La Creme – the Masterpiece
I'd never used the Cle de Peau La Creme cream before this. It is now in it's 8th generation, and it has been around since 1982. However, it is such a luxury product that it's always been out of my grasp.
Yet recently, I was given the opportunity to learn a little more about their newest iteration, and to talk to the people who researched the ingredients that go into the La Creme.
To learn more about it and the story behind the latest version of the La Creme, I'd suggest you read it, so I don't repeat myself 🙂
RELATED READING: What has a hot bath got to do with the Cle de Peau La Creme? READ HERE
I started out a sceptic, as I always do, when approaching a new product with big claims.
But I was sold.
Rich formula but light on skin
This is oxymoronic, but true. The cream is thick and rich in the tub. Yet, it isn't overly waxy or hard to smooth.
When you place it in your palm, it softens a little, and becomes very easy to apply to the skin. What is more impressive is the way this rich cream sinks right into the skin, and feels very light. There is no residue at all, nor does it feel heavy and uncomfortable.
I wasn't sure what to expect, but it was very very comfortable.
RELATED READING: I recommend using the 13 Dot Technique when applying face creams READ HERE
Moisturises skin and makes it feel incredibly soft!
I'm the world's biggest sceptic when it comes to cosmetic claims, and one of the Cle de Peau La Creme claims is that it will intensively moisture skin and make it feel soft and firm. Well, I thought, let me see how true that is!
After almost 2 months of regular night use, I have to say the claims are true.
Almost from the first use, I find my skin feeling softer. It is hard to test firmness, but softness, I can feel. I had some dry patches, and it got rid of them in just a few days. There was also a very gentle glow to the skin, that reflects light very naturally. It was lovely!
I only use it at night, because it is quite rich. While they do say it is suitable for all skin types, I'd peg this one for someone with drier, more mature skin. Young skin doesn't really need this, and it might even be too rich for you.
If you were in your late 30's or 40's, it would be the best time to try, if it's something you're keen on. You would also notice results, and feel that your money is put to better use LOL! 😛
The official spiel is that the cream, with its CeraFerment key ingredient, stimulates the capillaries under the skin, promoting bloodflow and this helps boost collagen production, leading to firmer, more moisturised skin.
While I cannot say for certain if it does (how can we tell at home?!), what I can say however, is that my skin does feel more moisturised and therefore a little more bouncy. Is it an increased collagen production? I hope so! But I cannot tell, and therefore cannot say for certain.
A little rich to use everyday
As much as I enjoy using the Cle de Peau La Creme as my night cream, to seal all my serums in, I do find it a little rich to use nightly.
What I like to do is to use it a few nights a week, and on other nights, just use my day moisturizer, with heavier serums underneath. This works for me, allowing me to 'treat' my skin a few times a week with a more minimal skincare routine.
It isn't only rich on the skin, it's also too rich for the pocket HAHA! So, using it this way, allows me to stretch it further.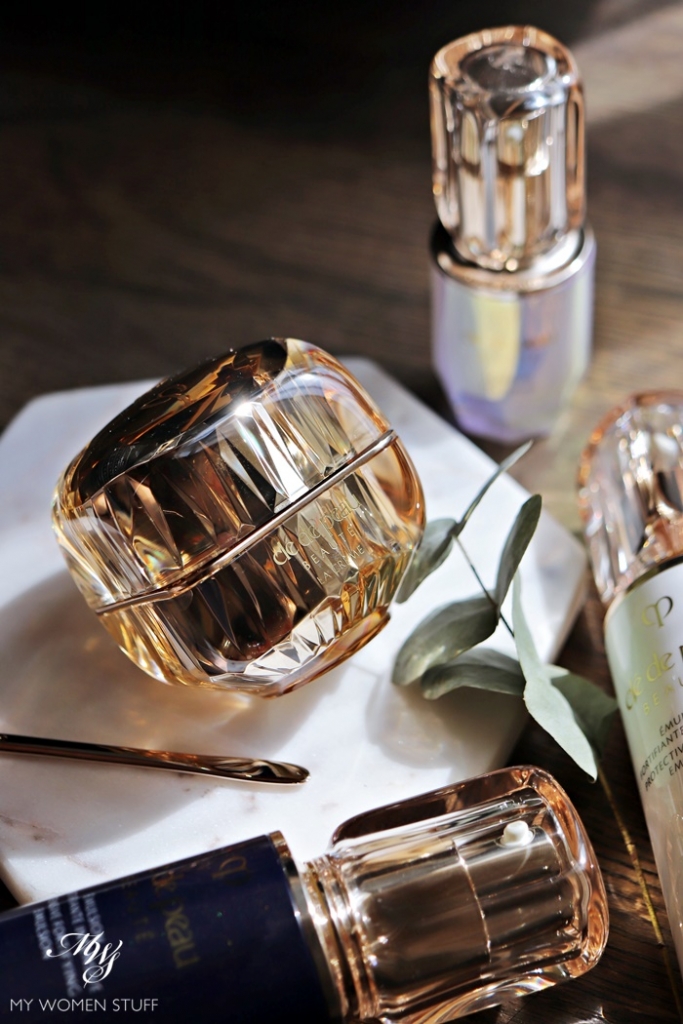 Is it worth the hefty luxury price tag?
This is a loaded question, especially in this current climate.
I'd like to tell you that it is worth the money. It is expensive, coming in at a hefty RM2,500 | US$550 | £520 for 30ml and RM3,300 | US$795 | £700 for 50ml.
By any reckoning, even in the best economic climate, it is a big chunk of money. While I can justify it saying that it will last you ages and ages, it still doesn't change the fact that the outlay is a lot.
In the current climate, I can't even say that it's worth the money, which I'm very sure you and I could put to other more important uses.
BUT, if it's something you have been using in the past, or something that you might be able to allocate your budget for, or something you're curious about, it is nice. It works for me, and feels lovely, and really, that's all I can say about it.
RELATED READING: We discussed the issue of 'worth' once before – read what I had to say READ HERE but also read this if you think of spending beyond your means READ HERE
IN A NUTSHELL

The new Cle de Peau La Creme cream is a luxurious face cream that you are recommended to use last, at the end of your evening skincare routine. It is rich and thick, yet sinks in nicely into skin, leaving it feeling soft and smooth. In just a few uses, I noticed that my skin took well to it, feeling soft and moisturised, with a gentle healthy glow. You only need a little product and a jar will last you a long time. However, the initial outlay is hefty and in the present economic climate, challenging. So, manage your expectations and budget accordingly.

PROS:
Rich cream yet light in texture
Absorbs easily into skin without leaving a residue
Leaves skin feeling moisturised and softened with a healthy glow

CONS:
Expensive
Too heavy and rich for normal-oily skin types

WHO WILL LIKE THIS: Anyone with dry and more mature skin who wants intensive moisture but a cream that's light on skin with no residue

PRICE: RM2,500 | US$550 | £520 for 30ml and RM3,300 | US$795 | £700 for 50ml

WHERE TO BUY: Cle de Peau Beaute boutique at Pavilion KL and other CdP counters, Harrods, Nordstrom
For those interested, this is the ingredients list for the Cle de Peau La Creme.
WATER(AQUA/EAU), PENTAERYTHRITYL TETRAETHYLHEXANOATE, GLYCERIN, BUTYLENE GLYCOL, TRIISOSTEARIN, SQUALANE, BEHENYL ALCOHOL, TREHALOSE, ISODECYL NEOPENTANOATE, PETROLATUM, DIMETHICONE, MALTITOL, POTASSIUM METHOXYSALICYLATE, HYDROGENATED POLYISOBUTENE, STEARYL ALCOHOL, MYRISTYL MYRISTATE, BEHENETH-20, PHENOXYETHANOL, BUTYROSPERMUM PARKII (SHEA) BUTTER, SILICA, THEANINE, DIMETHYLACRYLAMIDE/SODIUM ACRYLOYLDIMETHYLTAURATE CROSSPOLYMER, MICROCRYSTALLINE WAX(CERA MICROCRISTALLINA/CIRE MICROCRISTALLINE), CAPRYLIC/CAPRIC TRIGLYCERIDE, PHYTOSTERYL MACADAMIATE?TRISODIUM EDTA, POLYVINYL ALCOHOL, PEG/PPG-14/7 DIMETHYL ETHER, PEG/PPG-17/4 DIMETHYL ETHER, TOCOPHERYL ACETATE, FRAGRANCE (PARFUM), RETINYL ACETATE, SODIUM CITRATE, HELIANTHUS ANNUUS (SUNFLOWER) SEED OIL, ALCOHOL, BHT?HYDROGENATED VEGETABLE OIL, CITRIC ACID, SODIUM METABISULFITE, SODIUM METAPHOSPHATE, ECTOIN, DIPOTASSIUM GLYCYRRHIZATE, IRON OXIDES (CI 77492), ALPHA-ISOMETHYL IONONE, CITRONELLOL, GLYCYRRHIZA GLABRA (LICORICE) ROOT EXTRACT, LINALOOL, LILIUM CANDIDUM BULB EXTRACT, GERANIOL, ANGELICA ACUTILOBA ROOT EXTRACT, BENZYL BENZOATE, HYDROLYZED SILK, LIMONENE, OLEA EUROPAEA (OLIVE) LEAF EXTRACT, IRIS FLORENTINA ROOT EXTRACT, PAEONIA ALBIFLORA ROOT EXTRACT, SANGUISORBA OFFICINALIS ROOT EXTRACT, CRATAEGUS MONOGYNA FLOWER EXTRACT, FAGUS SYLVATICA BUD EXTRACT, PANAX GINSENG ROOT EXTRACT, GLYCINE, RUBUS SUAVISSIMUS (RASPBERRY) LEAF EXTRACT, INOSITOL, TOCOPHEROL, PINUS SYLVESTRIS CONE EXTRACT, CAMELLIA SINENSIS LEAF EXTRACT, ROSMARINUS OFFICINALIS (ROSEMARY) LEAF EXTRACT (ROSMARINUS OFFICINALIS LEAF EXTRACT), IRON OXIDES (CI 77491), ROSA CANINA FRUIT EXTRACT, PERILLA OCYMOIDES LEAF EXTRACT, SERINE, ZINGIBER AROMATICUS EXTRACT, SODIUM ACETYLATED HYALURONATE, ISOSTEARIC ACID, HYDROLYZED YEAST, BENZOIC ACID, HYDROLYZED CONCHIOLIN PROTEIN, LAURYL BETAINE, POTENTILLA ERECTA ROOT EXTRACT, POLYSORBATE 20, UNCARIA GAMBIR EXTRACT, SODIUM CARBOXYMETHYL BETA-GLUCAN, CENTAUREA CYANUS FLOWER EXTRACT, BUPLEURUM FALCATUM ROOT EXTRACT, SODIUM BENZOATE
Have you ever used any version of La Creme?
I know some of you have (you've written to tell me as such!) and I'd been recommended to try it in the past. So, if you're a regular user, I understand why you like it 🙂 But it is a habit that is a little too rich for my wallet to sustain 😛
Paris B
Disclosure: Featured service was a media trial by the brand for consideration. Our commitment is to honesty and fairness. For review guidelines please read the disclaimer.