I'm going to tell you a funny-tragic story about my oven, that will either leave you shaking your head at how dumb I was, or make you laugh. I hope it's the latter.
When I bought my oven (built-in design) I thought I had bought a self-cleaning oven. Because I thought it was self-cleaning, without looking up what that meant, I thought it meant that I didn't have to actually clean it after each use because it'd take care of it itself.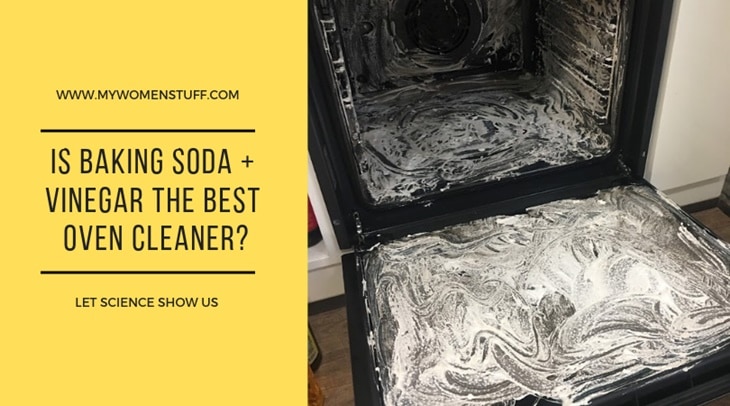 Fast forward a few years (about 4 yikes!) and many oven uses later, I realised that the inside of my oven was, to put it mildly, filthy. I don't bake cakes and biscuits, so my oven is primarily used for cooking savouries. Sometimes, as is wont to happen, spills and oil spatters occur. The inside of my oven was coated with a pretty gross patina of grease and oil.
Last week, after a particularly delicious roasted pork belly episode, I decided I'd tackle this cleaning malarkey once and for all. The story has been fully documented on Instagram (watch it on the Oven Chronicles Highlights tab to follow my adventures LOL! 😀 ) but I wanted to share in depth, why I chose to do what I did and its effects.
I looked up online for ways to clean a dirty oven, and found so many advocates for what is popularly known as the "natural way to clean your oven", using a mixture of baking soda (bicarbonate of soda) and vinegar. It promised a clean, sparkling oven without poisoning yourself and your family.
Let me tell you this – It's bollocks 😛
Baking Soda + Vinegar – What it's supposed to do
The suggestion to use baking soda and vinegar to clean your oven is touted by many to be the best way to get your oven to look bright, spanking new. You just need to do a search, and reputable sites pop up like The Kitchn, CNet, Lifehacker and even Martha Stewart. Besides, a billion pins on Pinterest can't be wrong right? 😛
Well my question is this – Did they even actually TRY it?
This is how the baking soda and vinegar tip is supposed to work:
Mix baking soda (bicarbonate of soda) and water to form a paste.
Spread this paste all over the inside of your oven (remove the racks) avoiding the heating elements
Leave it overnight
Next day, wipe off and spray white vinegar all over.
Wipe off foam and revel in your sparkling clean oven
In the picture above, that's after I had left the product on overnight. I wasn't expecting to actually blog about this, so I don't have a 'before' photo, but trust me, it was dirty.
Baking Soda + Vinegar – What it really does
For me, all the baking soda and vinegar tip did was create an unholy mess.
The paste is everywhere (because they say to make sure you stick it EVERYWHERE) and cleaning it is a right pain. What I noticed was that the hardened paste barely lifted any of the caked on grease. It might have helped cut some lighter grease, but the bulk of the grime remained.
I spritz on white vinegar and all I was rewarded with was a foam that, you guessed it, did nothing either to lift the dirt and grease.
Frustrated, I looked it up further. I mean, a billion people on the internet claim it works. But what does the science say?
The Science
Vinegar is an acid. Baking soda is a base. Here's what the science says:
So what exactly happens when you mix vinegar and baking soda? Since vinegar is an acid and baking soda is a base, they undergo an acid-base reaction. Now there are a couple of different theories that scientists use when discussing acid-base reactions, but generally when an acid and a base are mixed together, the result is that the acid and base neutralize each other to form water and a small amount of salt.

– Quick and Dirty Tips
Great. I just made water with salt in it <insert facepalm emoji>
Baking Soda and Vinegar does not work to clean ovens
So that was frustrating.
I learnt the very hard way that this Pinterest formula that so many people repeat ad nauseum as "the best way to clean your oven", is basically bollocks.
I would venture a suggestion that baking soda, used on its own, with lots of elbow grease might work. But it still will take a while, and it isn't as easy as what Pinterest or any housekeeping 'guru' will have you believe.
Are all those wonderful before/after pictures of dirty ovens turned sparkling clean that is attributed to this method a hoax?
I don't know. All I know is that I was left with an unholy mess on my hands, an oven that was still just as dirty and grease-spattered, and a feeling of frustration. I also read this, which had me literally putting my face in my palm out of sheer despair.
So, how did I get my oven looking this clean?
The inside is relatively shiny and clean although there are spots of grease still caked on here and there. I plan to tackle them one day, but I'd happily say that it's at least 97% clean.
How did I clean my dirty oven?
Please turn away now if you were hoping for me to wax lyrical about a "chemical-free", natural solution. This is going to come down to good, dirty, chemical-laden cleaners. Some of you may frown on that, and really, that's fine. I wanted something to do the job, and I got it which is what matters most for me.
First, when I was faced with the mess left behind by the caked on baking soda paste, I looked up strong cleaners. I did not mind that they were chemical. I'm like that.
Then, I hoofed down to my nearest Ace Hardware store, where I discovered that dedicated oven cleaners are not popular, or not sold at Ace Hardware. I looked around the cleaning materials, and picked up a product I'd heard of – Barkeeper's Friend.
First Attempt – Barkeeper's Friend
A disclaimer. Barkeeper's Friend does not recommend its use for the inside of the oven. You must rinse the product properly after use, and you can't do that inside of your oven, so they do not recommend it. However, I read on a few sites that they used it with success at removing grease and some caked on oil and grease, so I took a risk.
Barkeeper's Friend cleaner comes in a powder form (I also saw it comes in cream form, which I read is milder) and is basically a scouring powder. Locally, you may find it similar in texture to powdered Zip or Cif.
The key ingredient in Barkeeper's Friend is Oxalic Acid, and it is supposed to be less abrasive than many other powdered cleaners.
I had read often about Barkeeper's Friend being used to remove stains, to clean stainless steel, hobs, glass, porcelain, tubs etc. So I figured that even if it didn't work for my oven, I could use it elsewhere anyway.
One Important Tip: The holes are under the peel-off sticker. Please do not attempt to open it with a can opener like I did.
Did it work?
Yes it did. I shook the cleaning powder straight onto the burnt bits, or directly onto my sponge, and then put in a lot of elbow grease to scrub.
I used a soft scouring pad (not the green ones, nor steel wool) to help lift the dirt, without scratching the inside of my oven. I did not want to damage it. Ovens are expensive.
I also worked in small sections.
Wear good thick gloves – Barkeeper's Friend can be hard on your hands
Shake some Barkeeper's Friend powder on the sponge or directly on the stain.
Scrub at it with a soft scouring sponge (If you use a more abrasive scouring pad or steel wool, it will lift off more easily)
Keep a small pail or bowl of water beside you. Wet a piece of cloth, wring dry then wipe off dirt. Rinse a few times.
Repeat on a separate section
I found that the Barkeeper's Friend helped me lift at least 50-60% of the grease. This was lighter grease and not too caked on or burnt. There were sections with large burnt food areas that I could not remove (and was too tired to). But to be honest, I was already quite happy about it.
PROS:
No fumes nor chemical smell
With a scouring pad and lots of elbow grease, it gets rid of most of the grease
Affordable

CONS:
Can be abrasive
Must be thoroughly rinsed with lots of water
Slow going

BEST FOR: Light to moderately dirty oven

PRICE: RM15+ | US$3.99 for 12oz/340g

WHERE TO BUY: Ace Hardware stores, iHerb
Second Attempt – Easy Off Heavy Duty Oven Cleaner
Not quite satisfied, and tipped off by someone on Twitter, I headed out again to see if I could find something called Easy Off Heavy Duty Oven Cleaner. I had read about it online but could not find a local supplier, and did not know if it was sold here. However, someone told me they got it locally, so I went to hunt it down.
Well, I did find it! It is not sold at Ace Hardware, but I got mine in BIG Supermarket. Try looking in Village Grocer too, as they are owned by the same people and carry many imported goods. I don't think this is very popular, or that it sells very well because for some reason, ovens aren't a big thing here in Malaysia. I noticed that my can was manufactured in 2016.
But I was so thrilled when I saw it, I quite literally squealed when snatching it off the shelf LOL! 😀 Lucky for me, not many people frequent the household cleaning section so I had the aisle to myself.
I strolled home and put it to work immediately.
First, READ THE INSTRUCTIONS ON THE CAN. I cannot stress this enough. There are 2 ways you can use Easy Off Oven Cleaner – hot oven or cold oven.
I opted for the hot oven method and this is what I did.
Pull on thick gloves
Heat oven to about 100°C then turn it off.
Shake can and spray over inside surface of the oven as evenly as possible without choking
Close the oven door and wait
Easy Off Oven Cleaner says you need only wait 5-10 minutes for it to work. But I knew I had years of caked on grease in there so I gave it about an hour.
BE WARNED: The fumes will make your eyes water and make you want to sneeze and cough. Either hold your breath or wear a mask.
About an hour later, I opened the oven door and did not expect much. I used a wet cloth to wipe a little corner of the dirt and that is when I saw the magic happen!
Grease that I thought I'd have to live with for the rest of my life just melted and wiped away! You can see it in my Instagram stories (Highlights – Oven Chronicles) It was so amazing and so satisfying.
I suppose I could have gone in with a scouring pad for the tough bits but I didn't. I might save it for another day instead. For now, just a wet piece of cloth did the job!
I do however have some warnings and precautions that you should pay attention to when using Easy Off Oven Cleaner.
Wear gloves. Wear the thickest you own. I wear these, because I hate the smell of latex on my hands.
The longer you leave it in the closed oven, the quicker the chemical smell dissipates. After about an hour, I did not smell much of the chemical nor did the fumes make my eyes water anymore. However, any less and you will likely still experience fumes.
Rinse your oven thoroughly. I went over and over the inside with a wet cloth to ensure that I wiped away as much of the chemicals as possible.
Heat the oven on high. Then, when satisfied, I turned the oven on high, and let it run for a while to burn off any smells
Leave the oven open for a few days. I then left the oven door open for a day or two. There were no more smells but I just wanted to be sure.
Keep children and pets away from the kitchen. You don't want them overwhelmed by the fumes.
Easy Off Oven Cleaner is a very strong chemical cleaner that I was terribly impressed with, but which I can tell you is also something you should be very careful with.
While they say that you can use it to clean your oven after every use, I wouldn't. I'd probably reserve this for use say once or twice a year, for a proper deep-clean of my oven. In between, I'll be sure to clean it up after every use. I also bought the Cif Oven Cleaner for in-between uses, so I'll see if that works – let me know if you want me to update! 😉
PROS:
Cleans off tough oven spills and grease with very little effort
Removed most of the grease and dirt in my oven

CONS:
Chemical fumes are very strong
Abrasive on hands
Hard to find in Malaysia and expensive

BEST FOR: Dirty ovens or a periodic deep clean

PRICE: RM28+ | US$5 a can

WHERE TO BUY: BIG Supermarket (Ben's Independent Grocer's)
After I shared my stories on Instagram, many of you told me that you wanted to buy the Easy Off Oven Cleaner, so this write-up is for you. I just felt I should include all the necessary warnings, because you can never be too careful!
Have you ever tried the baking soda and vinegar tip to clean your oven? Did it work for you?
If it worked for you, then well done. But I'm sticking to using them separately from now on. Baking soda and vinegar separately make good cleaners. But together? Meh. Nothing but an unholy mess and a bloody waste of time!
Paris B