Often, in the midst of chasing all that is bright and shiny and new, we tend to overlook the old faithfuls. The ones that are so solid and dependable, they become almost like furniture – you find them useful, but you won't notice them till they're gone. This is how I felt about the Shiseido Rouge Rouge Lipstick.
Shiseido Rouge Rouge lipsticks were introduced a couple of years back. I believe that they replace the Perfect Rouge line, which happens to be one of my favourites.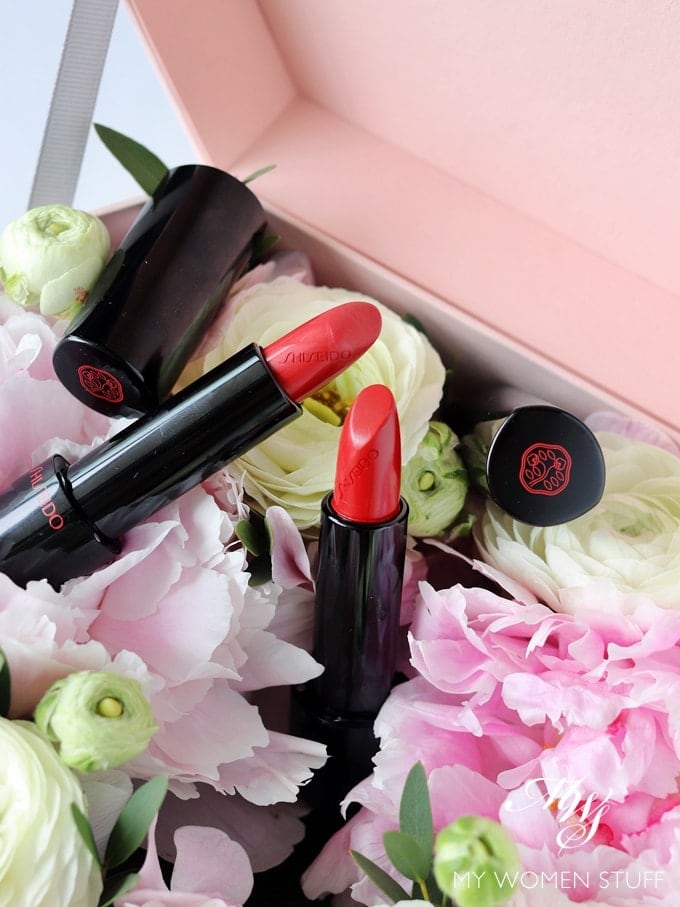 I however, did not try these till fairly recently. And when I first slicked them on my lips, it was like coming home. The quality is sublime. The texture glides on like smooth cream. The opacity was fully opaque in one swipe from the tube. There was no scent. And the reds, oh the red lipsticks!
So, even without reading through the rest of this post, you'd know that I'm a huge huge fan of the Shiseido Rouge Rouge lipstick! 😀 Damn. Spoiler! 😛