It's no secret that I love using cleansing balm. I have a whole repository of the cleansing balms I've tried LOL! I used to come across one however, that received a lot of love online. It was the Elemis Pro-Collagen Cleansing Balm. Naturally, I had to see what the fuss was about!
Elemis is a spa brand that has popped in and out of Malaysian shores for a while. I remember when it was available at Parkson department stores, when I first tried samples of the brand. Then it disappeared into a spa. I don't even know if it's still available here anymore, and if I'm to be honest, I'm not surprised if it no longer is.
Spa brand cosmetics do tend to be notoriously more pricey than most department store brands, and Elemis was no exception. But unlike many spa brands I've tried before, I found the Elemis products quite good. They were effective and my skin really loved their products. I haven't tried many of their products since, as they disappeared from view, and you know what they say – out of sight, out of mind!
But because I kept coming across the Elemis Pro-Collagen Cleansing Balm, and how good it was, I gave it a go. I bought it online of course, as I do almost everything these days 😛
What can I say?
I LOVE THE ELEMIS PRO-COLLAGEN CLEANSING BALM!
OMG Shout it from the rooftops!!
What don't I love about it? Erm… well, nothing except how hard it is to get hold of here in Malaysia, and the fact that you should store it in the fridge, because it is soft and will melt in our weather. Other than that, nothing. I love every damn thing about it!
2023 NOTE: Elemis is now available in Malaysia at Sephora MY, and on their own website as well as in their stores in various malls.
First, the scent. Ok, experts tell us we shouldn't use products that smell good, or that have citrus oils, because it's bad for our skin. But you know, a large part of our enjoyment of our skincare is to do also with our sense of smell, and boy, does this smell GOOD!
It smells like a spa. A burst of citrus, mellowing down to a warm, woody smell of spices. It is a delicious blend, that immediately relaxes me. I love melting some of the balm in the palm of my hands, and then taking a minute to deeply breathe in the scent. It is wonderful to come home to this after a long day.
Second, the texture. Oh my, the texture!
This picture shows it straight from the fridge. If you leave it outside in warm weather like ours, it will be in a semi-solid oil form, and it becomes very hard to use. The down side of keeping it in the fridge, is that I tend to forget about it. By the time I want to use it, I'm in the shower, and can't get to the balm.
But otherwise, the texture is luxurious. It almost melts on contact with the warmth of your skin, into a soft oil-balm. This makes it easy to spread on the skin, and it just feels so comfortable and lush. I can't get over it!
As with all cleansing balm, use it on dry hands and dry skin. Massage it all over your skin, enjoying the facial massage and the scent. It comes packaged with a lovely soft flannel, and here's the best part.
You can rinse it off! If you aren't into faffing about with flannel (and why won't you?) the Elemis Pro-Collagen Cleansing Balm is easy to emulsify and to rinse off. When you do, what you are left with is beautifully soft, clean skin. Your skin feels almost as if you have treated it to a beautiful layer of facial oil. Yet, it feels incredibly clean. It almost feels as if you have just had a mini-facial, and your skin looks beautiful, clean and glowy immediately after.
I do not use it as a makeup remover (I remove my makeup first), so I cannot say if it will remove all your makeup. If you do try, then it would be advisable to follow up with second cleanse. I sometimes follow up with a second cleanse, but sometimes I don't, because I want to enjoy the feeling of my soft, clean skin. And it really is soft. I will not kid you about this. It just feels beautiful.
And really, I'm at a loss of words to say more without gushing LOL! 😀 Suffice to say, I thoroughly enjoyed using this Elemis Pro-Collagen Cleansing Balm, I still enjoy it with the same enthusiasm today as when I first dipped my spatula in, and I am quite convinced that I will always have a tub with me from now on, because I just can't envisage not having it!
IN A NUTSHELL

The Elemis Pro-Collagen Cleansing Balm is a luxurious and beautifully formulated cleansing balm. In warm weather, it tends to end up being in a semi-solid oil-balm state, so it is best to keep it in the fridge. It then solidifies into a thick yellow balm. To use, scoop out some balm with dry hands, and massage it onto your dry face. It will melt into a thick oil-balm, and feel luxurious as you massage it all over. Breathe in the scent. It has a beautiful, relaxing spa scent. Light and citrus to refresh, and warm spices to calm and soothe. Emulsify with warm water, and then rinse off. Your skin will feel incredibly soft and smooth. Use a facial cloth or flannel if you prefer. It removes quite easily and makes your skin feel pampered and lush. I love this one to itty bitty bits!

PROS: Relaxing smell, Melts in the warmth of skin, Easy to spread on skin without tugging, Oils in the balm soften skin and help cleanse without stripping skin of oil, Easy to emulsify and rinse off with warm water, Skin feels incredibly soft, smooth and clean after rinsing off, A little goes a long way and a tub will last a long while

CONS: Rather pricey, Hard to find locally, Has to be kept in the fridge in warm weather

WHO WILL LIKE THIS: Anyone who enjoys using cleansing balm

PRICE: £41 for 105g

WHERE TO BUY: Elemis Official Store on ShopeeMY, Sephora MY, SpaceNK, Lookfantastic, Feelunique, Nordstrom, Debenhams, Elemis.com, Asos
For those interested, here is the ingredient list for the Elemis Pro-Collagen Cleansing Balm.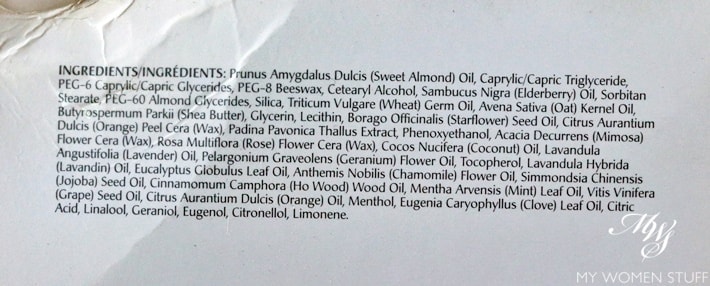 Some of you might at this point, ask if I prefer this over Antipodes Grapeseed Butter Cleanser. My answer is yes and no. Yes, because it is easier to remove. No, because the latter is very lush, makes my skin look amazing all the time, doesn't need to be refrigerated, and is easily available locally. It just needs a flannel to remove the product properly from the skin, and that is something I hope they package with their product some day.
Have you tried this Elemis Pro-Collagen Cleansing Balm or any other Elemis products?
I must say that this has rekindled my interest in Elemis as a brand. I know they often do some deluxe trial sets, so I might pick one up one day, to see if the products are as good as I remember. Oh dear, I sense a slippery slope LOL! 😀
Paris B