I don't generally have sensitive or easily irritated skin, but sometimes, I do silly things to my skin that results in my skin throwing a fit. This usually results in bumpy, dry and flaky skin for me. What I've learned to do then, is to take it easy.
I went through one such episode recently, and unearthed from my stash the Melvita Apiscoma UHT Soothing Cream, a product I fell in love with and knew I just had to tell you about it!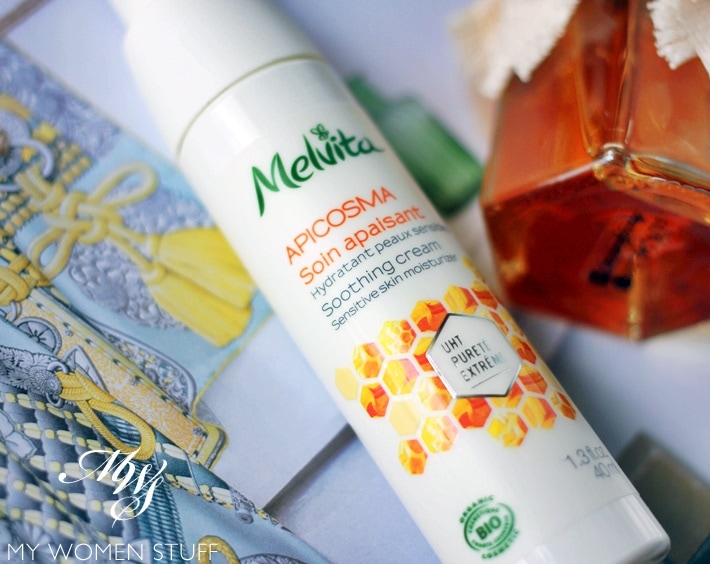 Melvita is a brand you may be familiar with. It's a French brand of certified organic skincare, with its roots in honey and the bee. My favourite product from them has been the Floral Water Mist, which is lovely, soothing and hydrating, and I also liked their Nectar Supreme La Creme moisturiser.
While the Nectar Supreme La Creme is a good cream, I do think it serve a better purpose for those with more matured skin (and slightly deeper pockets). This Apiscoma UHT Soothing Cream however, is suitable for most, and especially, those with sensitive skin or those undergoing a bout of sensitivity – it happens! 🙂