I am a big follower of news and current issues. My Twitter feed isn't for everyone (as some of you have found out LOL!), because it really is a personal account, and I often run off on a non-beauty related tangent. But what with Twitter feeding me news, and my own personal experiences, I cannot help feeling the economic pinch. I speak for myself here in Malaysia – I do not profess to know what's happening in other countries. This might not be true in a higher economic/income nation.
Basic things like prices of food have spiralled remarkably in recent years. Grocery shopping can be quite a challenge, and I know of people who struggle to make ends meet, much less have spare cash for savings or even luxuries. It is very sobering, in a country where resources are plentiful, but mismanaged. (Ok, no more politics)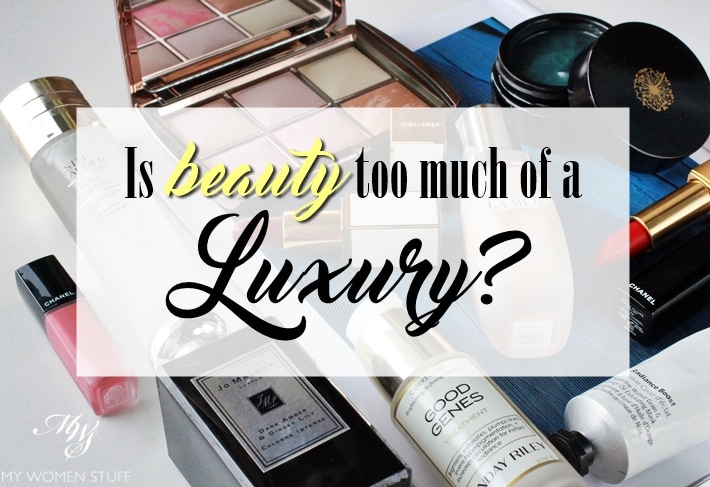 When I first started being interested in beauty – skincare and makeup – over 15 years ago, I was earning quite an average basic income. Glam sounding job, but no high-flying salary to match. Yet, back then was when I started my beauty collection and experience – Dior lipsticks, Chanel blushes, Guerlain Meteorites. I was using Estee Lauder, La Mer and SK-II as my skincare. Estee Lauder ANR was my crack! They were expensive, but they weren't prohibitively so. I wonder if it is also because the brands did not go crazy with new releases every 2 weeks. Things hung around a lot longer which made them more attainable after a spell; and for makeup, you had time to save up for the seasonal collections because there were maybe 4-5 a year.
These days, almost every brand launches a big collection one week, and 2 weeks later, launches a capsule collection. MAC Cosmetics went from having 1 new collection a MONTH to 1 new collection A WEEK. I understand the brand's drive to increase sales – but what about for the consumer?
Rapidly rising local prices of beauty products
I have also noticed a marked increase in local prices of beauty products – makeup and skincare – in the past 2 years. This has come about for various reasons, political and economic, but we know what happens when prices go up. They never come back down, and if anything, they will only go higher. Every time I speak to a brand representative, and they indicate a price hike, I wince. Most products we are discussing are already pretty expensive to start with – how much higher can they go before they go out of reach? You only have to browse Sephora to know what I'm talking about. I can't bring myself to buy half the things in there, because I don't feel the prices to be commensurate with the quality.
PB – Are you part of the problem?
Many of you know and realise that I personally use and feature fairly pricey beauty products. I'd even say luxury products. You might then accuse me of being part of the problem. What may not come through is the fact that I'm very careful about what I use and feature, and I have my personal price thresholds that I won't cross. I buy a lot of my own products, and I know how it feels to actually have to spend money, not just have things thrown at you willy-nilly, so you lose touch with reality.
But when I talk about an eye serum that's RM880 for 15ml, or an eyeshadow palette that's RM220 or even a powder that you can barely see on skin, like the Meteorites that weigh in now at about RM257 or so, I cannot help but feel a little disoriented. This is more so when I learned that a bunch of new foundations will cost over RM400. RM400 bucks for a foundation. That's crazy! To be honest with you, I may blog about them, but it doesn't mean I can justify telling you "Hey, buy this, you will see a miracle!" And I never will. I really get nothing out of it even if you do buy it. When I learned that my holiest of holy grails, Estee Lauder ANR is now RM400 a bottle, I was speechless. If I am affected by these sort of prices, how much more so is the average woman on the street?
I know my audience. You are mostly women (and some men) with jobs and in most cases, family. There may be some of you living in the lap of luxury, for whom money is no object, but for the most part, you are the everyday woman. How much of what I blog or feature might be relatable to you? Perhaps a small portion. Perhaps it gives you something to save towards, if it's a product that's really good and worth using. But how much of it is sustainable?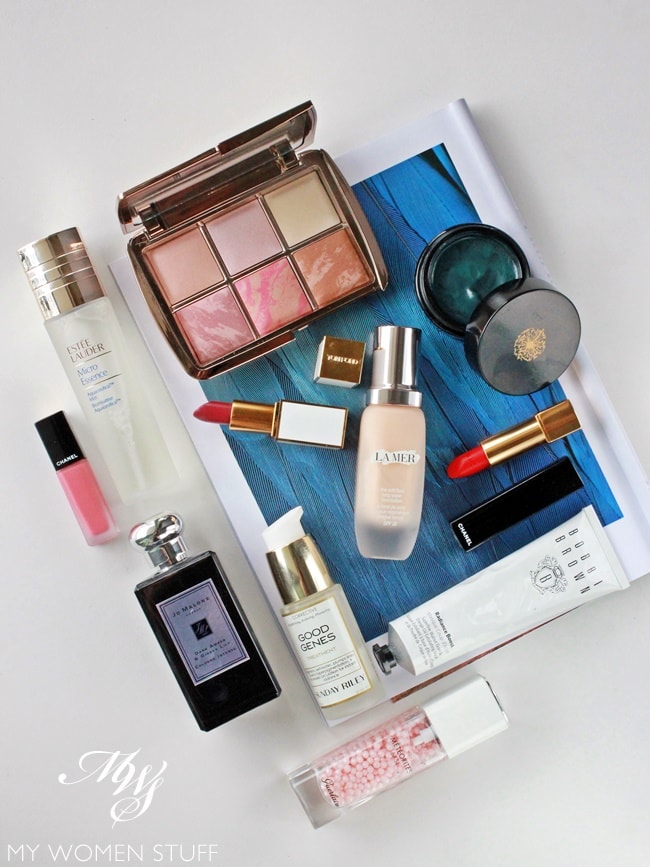 Mushrooms aren't a substitute for truffles
I've had people tell me "PB, why don't you feature more affordable products?" and the truth is that it's hard, because I've had a taste of the good stuff. It's like telling someone who eats truffles, to switch to mushrooms. It just doesn't happen. Of course, if I start developing a taste for mushrooms, I'll talk about mushrooms. But if truffles float my boat, I'm afraid it'll have to be truffles or nothing.
Sometimes, I come across some amazingly affordable products that meet my stringent quality levels, and that's when I tell you about them. Catrice Cosmetics come to mind almost immediately. Cheap and cheerful makeup that perform very well, with a very small price tag that is within reach of everyone.
But if you are truly a beauty afficionado, you will agree with me that Catrice is the exception to the norm. Even brands like Maybelline or L'Oreal Paris or Bourjois are hardly classified as "cheap makeup" locally. They are affordable, but they are by no means cheap, and the quality isn't always up to par. I discount mascara because I don't use it and therefore have no views on it, but I can tell you that if you want good mascara, look to the Japanese brands – they know their mascara.
Beauty is a luxury – but is it too much of a luxury?
Beauty has always been a luxury. We can only really think about spending money on potions and lotions and colours and powders, when we have that extra cash, after providing for our necessities and paying off our commitments. So, when you start to think about the co-relation between sticking to something that is of a certain quality, and the rapidly rising asking prices across the board that takes a larger chunk out of your income, I begin to wonder if beauty isn't quickly becoming too much of a luxury item.
I can barely bring myself to pay for a bottle of EL ANR these days. How soon will it be before people start switching away from their regular brands, to something more affordable? How many people are cutting out products so they don't have to use so many? Perhaps it's already started. I'm told consumer brands (sold in pharmacies) are doing brisk sales. People ARE switching away, but at what cost to their skin, if it's skincare?
I'm not saying of course that everything cheap is bad or sub-standard. It remains a fact that good quality ingredients cost money, and that will transfer to the consumer. I'm not saying also that all high-end products are good. Far from it. Some just ride on their name and celebrity endorsements.
Many skincare products I see in the local pharmacies, that are within easy reach of the populace, don't live up to expectations, or are really not worth mentioning. The one brand I might be willing to stick my neck out for is perhaps, Olay because I've had good results using their products over the years, starting with Total Effects and then Regenerist. Hada Labo is another brand I'm willing to recommend (except for their cleansers which suck – and suck all moisture out of your skin) We don't get the good French pharmacy brands, and the ones we do get, aren't affordable here.
I won't talk about Korean skincare brands because I personally feel that the affordable ones are, for the most part, very basic to be point of being too basic. If you haven't used skincare before, it's a decent place to start. But I wouldn't use it for the rest of my life, because you just won't get what your skin needs over time. You may disagree, that's your prerogative. But when a brand engages the services of a high-flying popular K-pop/K-drama star as the face of their brand, and you walk out of the store with more freebies than products purchased (that's always been the lure of Korean brands), it makes me wonder just how much their product is really worth 🙂
All I'm saying here is that in the current economic climate, and the rather uncertain economic future in a world gone butterly onkers, I don't know how to justify some of the prices of products I tell you about – a RM400 foundation, a RM1000 moisturiser, a RM500 serum, a RM300 highlighter, a RM460 perfume… How are these not luxuries? How is beauty not becoming too much of a luxury? How are prices of beauty products spiralling beyond the reach of the everyday woman (or man) who just wants some decent skincare, or even makeup that doesn't entail having to sell a kidney?
Your thoughts?
I just had to get this personal debate off my chest, but I'm not going to stop you know LOL As I said, truffles. I like my truffles and champagne and if I save for them, I get my truffles and champagne. I'm just a little more selective these days, and indulge a little more sparingly. But you can be sure that I'll tell you that truffles and champagne are luxuries you can do without. Some day when I find mushrooms and sparkling juice that taste as good, I'd be sure to tell you about them too 😉 Have you started feeling the pinch already and are you switching away?
Paris B