Hello, hello and welcome to Day 3 of Cushion Foundation Week 2 (The K-Beauty Edition)! Have you managed to catch your breath?
Naturally, I will not have ALL the brands in the market for this head to head comparisons – Korean brands aren't all that generous at providing samples, unlike the Western brands I worked with before this – but I have enough to take you through 7 (yes, count that) SEVEN days of Cushion Foundations. This time, we will have a whole WEEK of cushions and then on Day 8 (if I have not yet collapsed from exhaustion), I'll give you a round up, and on Day 9 (Yes, I've thought this through) I'll do you a quick comparison of Korean vs Western brand cushions based on what I've tested so far. Whew! There's a lot to get through so, fasten your seatbelts, here we go!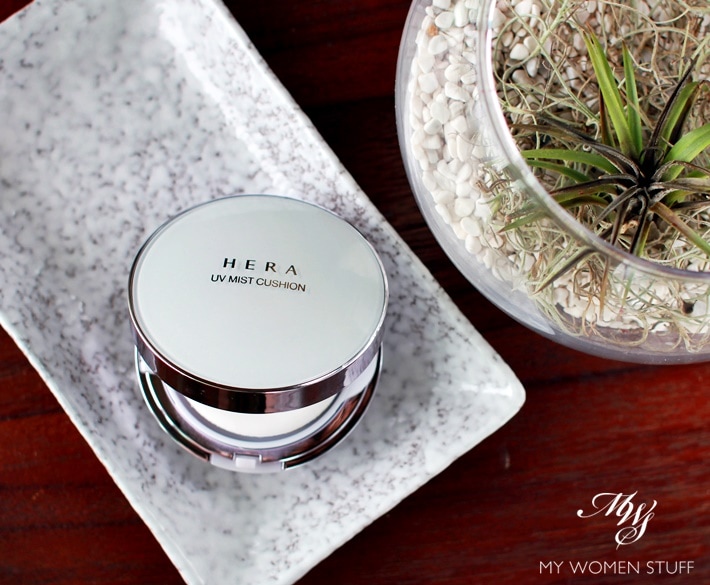 Day 3 of Cushion Foundation Week 2 the K-Beauty edition) features my favouritest (that IS a word 😛 ) ever cushion – Hera UV Mist Cushion. I guess I could have saved this for last, but heck, why should I when it stunned me from the get-go! I love this one, and I'm going to tell you why!