I haven't used a "whitening" or correcting skincare product in quite a while, as I'm sure the regulars would have noticed. I used to, back in the day, but I soon wised up to the fact that they were all far too drying for my skin. So these days, I turn away offers to try this new whitening/brightening range and that new range. I'm just past all that.
Which isn't to say that I don't have a problem with skin pigmentation. If you've ever seen my bare faced pictures (which you will have, if you're a regular) then you know I have a problem, but I'm not obsessed about it. So, why try this one from Clinique, you may wonder.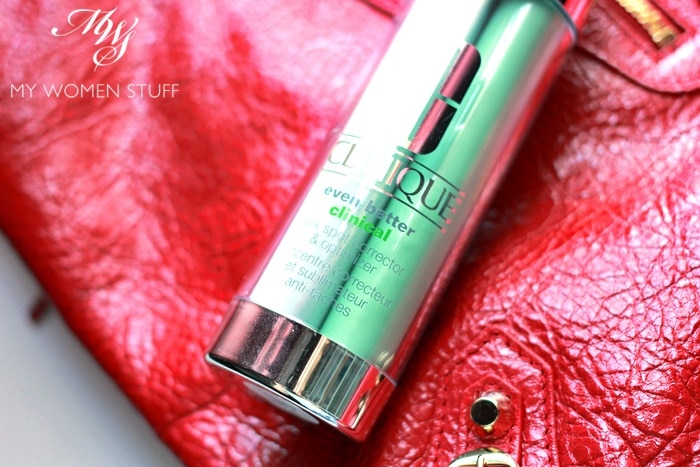 The short answer, is that the Clinique Even Better Clinical Dark Spot Corrector (formerly known as Derma White) was the one product that gave me noticeable (and very impressive) results the first time I tried it, back in the day. It was so effective for me, that I went through about 3 bottles of it, and told everyone about it. Worked for some, didn't work for others. But I eventually changed my whole skincare regimen and stopped using it.
But this year, Clinique has upgraded the formula so the product is now called the Even Better Clinical Dark Spot Corrector & Optimizer. It's still a serum, and it still targets dark spots and evens out complexion, but with an added ingredient extracted from Gyokuro, very expensive green tea from tea leaves plucked from tea leaves grown in the shade, that is packed with antioxidants and anti-irritants, to optimize the product efficacy. This helps calm the skin and prevent the exacerbation of formation of pigmentation.
The question therefore is, was this even better than the original serum I liked? 😀
The new Even Better Dark Spot Corrector & Optimizer serum comes in a split bottle, instead of the regular slim bottle. One side houses the dark spot corrector and the other side, the optimizer serum. The product is dispensed by a pump with 2 nozzles.
I do find that you have to depress the pump a little more firmly than normal, to get the product to dispense regularly. Also, the first 3 weeks I was using it, I'd find that the product was dispensed a little unevenly, with a larger portion of optimizer as opposed to the dark spot corrector serum.
In the following 2 weeks, I've noticed that the amount dispensed is now more equal. I'm not sure if it's because I'm now more used to working the pump, or if it's meant to be that way, or if there's supposed to be more optimizer than corrector, although I doubt it.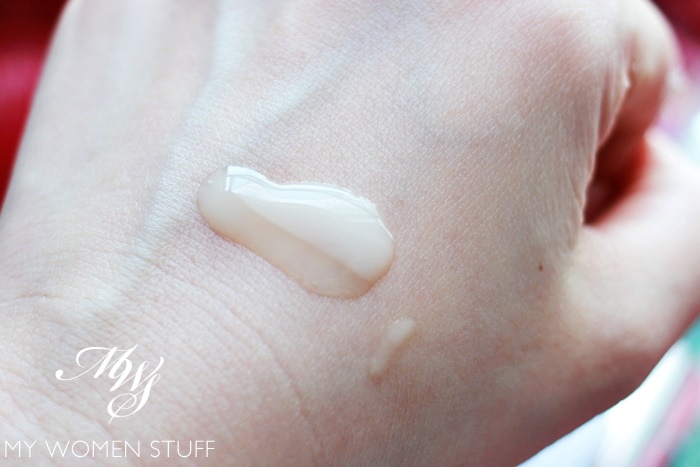 The white side is the dark spot corrector serum, which the clearer side is the optimizer serum. Blend it out in your palm, and apply to skin. Like all Clinique items, there is no fragrance, and the serum sinks in quite nicely and quickly into the skin without any greasy feeling.
What this serum claims to do, is to even out the skintone and appearance of dark spots in about 4 weeks, and the optimizer serum is supposed to help calm the skin to prevent further skin discoloration. While I do find this product fairly gentle and importantly, not drying, I don't think I noticed much of an effect on my dark spots as I did with the original incarnation. This might be because of the split formula. So, the dark spot corrector serum dispenses less product, which may result in the slower signs of improvement compared to before.
When I started using this, I had picked at a pimple on my cheek, and it naturally left a mark. About 5 weeks on, the mark has lightened, but I'm not sure if it's to do with this serum or if it's just naturally lightened, as it healed. The rest of my dark spots from pigmentation look the same, with no major improvement. So, I'm inclined to suggest that while this serum may expedite the fading of discolouration from pimples or insect bites, it isn't as effective on dark spots caused by sun damage.
Does it give you immediate results overnight? Not for me. It was at least 3-4 weeks with twice a day use, before I noticed that my skin looked a little more translucent overall. Dark spots were still there, but the rest of my skin looked a little better. It's not something I could put my finger on, but I eventually noticed it. I stopped using it for a while, and then came back to it, after a quick trial of something else that didn't quite agree with me.
What I did notice this time, was that my skin felt a little more calm and seemed to bounce back to the way it was, a little more quickly. Might this be due to the optimizer serum? I'd like to think so. I didn't use anything else that was new, so it might be this.
I also noticed that if I add a hydrating serum underneath this, it seems to help this Dark Spot Optimizer serum work a little better as well. Again, this isn't gospel, just what I felt when I was experimenting. I'm not even sure I can explain it, but it seemed to work for me, and so I kept at it.
For now, I do plan to finish up this bottle. If there are any more dramatic results, I'll be sure to update this post. But I don't anticipate it. I'm quite realistic about dark spots and pigmentation in general. There is nothing you can use without a doctor's prescription that can actually lighten any pigmentation spots dramatically. So, be realistic. This might give you a more even looking complexion, but you will not end up with your dark spots eradicated – try laser 😛
IN A NUTSHELL

The Clinique Even Better Clinical Dark Spot Corrector & Optimizer is an upgraded formula of the original Dark Spot Corrector serum. This new version has a dual-formula system that dispenses through 2 separate nozzles into the palm of your hand. I find that the pump can dispense the product a little unevenly, but for mine, it eventually has evened itself out. The serum is very light and absorbs well and quickly into the skin. While I do find it seems to calm my skin, perhaps due to the optimizer serum, I haven't experienced any dramatic improvement in my pigmentation and dark spots from sun damage, although it seems to have expedited fading of marks caused by picking at a pimple. Skintone appears a little more evened, but again, nothing very dramatic. I think this would be more of a maintenance sort of product, for someone who doesn't have a serious dark spot and pigmentation problem, and who isn't expecting a miracle. I don't mind this, and I will finish it, but unlike its predecessor, I will likely not repurchase.

PROS: Not drying, Lightweight texture that absorbs easily into skin, Optimizer serum feels calming on skin, No discernible fragrance

CONS: Pump dispenses product a little unevenly in terms of serum ratio

WHO WILL LIKE THIS: Anyone who likes to use whitening serums but want something non-drying, Anyone who wants a serum that can help even out skin tone and perhaps lighten acne marks

PRICE: RM375 | S$135 for 50ml

AVAILABILITY: Clinique counters (this seems to be available only in Asia for now so I'm unsure about availability in the rest of the world)
I'm not sure if it's just me, but if this is a 50ml bottle and it's split in 2, that will mean there's 25ml of each serum which is pumped out simultaneously; which doesn't really mean that you get 50ml of the product, does it? Just me, or is my math off? 😛
Do you use whitening serums or skincare? Have you tried the Clinique Even Better serum from before?
If you'd asked me before this for a recommendation, the Clinique Even Better was the only "whitening" serum I'd recommend. It worked for me, but also because I'd not tried anything else after that from any whitening ranges LOL! 😀
Paris B