While I've gotten my skin condition pretty much under control in recent years, there are occasions when I still encounter a rather inexplicable breakout. Quite often, we can attribute it to the skincare or makeup that we're using (or testing, as it were) or even more often, to our hormones.
Breakouts caused by ingredients in skincare or makeup that don't agree with our skin, or which clog our pores, can usually be easily traced and identified. If you pay attention to your skin, that is. I know most of you here do!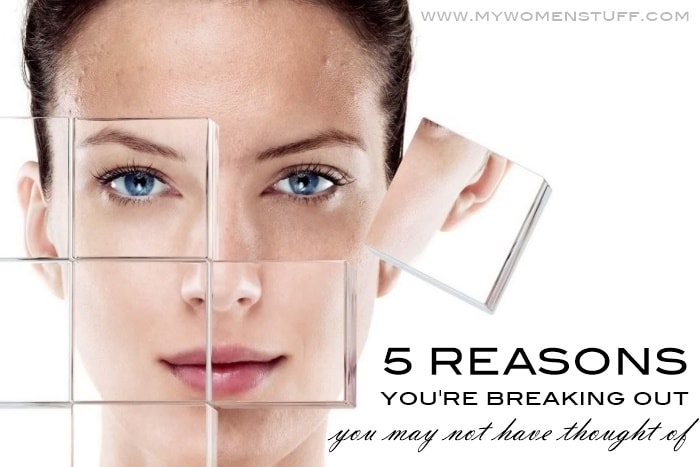 Yet other times, I've come across some pretty bizarre situations myself, when I can't quite put my finger on what's causing my breakout. These aren't acne, which is bacterial, but rather, spots or pimples or zits. Whatever you may call it, it is uncomfortable and makes us uncomfortable about the condition of our skin.
Worse yet, it's when you thought you had everything under control, and your skin looking smooth and glowy with your skincare ministrations, that makes a sudden zit encounter even more traumatic!
Aside from the usual cosmetics ingredients that may clog skin and cause breakouts, I've identified 5 other reasons for you breaking out that you may not have thought of. Incidentally, they have all happened to me, which is how I worked it out, of course! 😀 If you think of others, or if this helps you, share! 😀