With CC Creams now being the norm, it ought to come as no surprise when the big brands start releasing their own versions of what is popularly termed "colour correcting" creams. To be honest, with some products, there is scant difference between a BB Cream and a CC Cream. Both are tinted, both are used all over and while brands try their utmost to tell us that they're different, lets face it, they're basically the same thing.
So when Bobbi Brown released their CC Cream, I raised a sceptical brow. I do like the Bobbi Brown BB Cream. It's one of the better versions I've tried out there (I don't use Korean brands, it's a personal quirk because I dislike that grey cast that makes me a relation to a decaying zombie) But CC Cream?!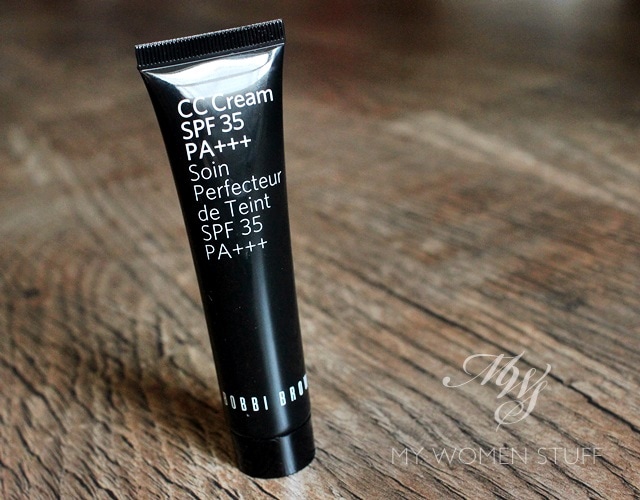 Well Bobbi Brown takes great pains to tell us that their CC Cream, which comes in 3 shades globally and 2 shades locally, is more of a colour correcting PRIMER than a face base. Now, that sort of honesty I can live with. There are 3 shades available – 01 Pale Nude (pink for fairer skintones) 02 Warm Nude (yellow for medium-darker skintones) and 03 Golden Nude (brown for dark skintones). In Malaysia, we only get Pale Nude and Warm Nude.
The thing is, to be perfectly honest, unless you already are compelled to use a makeup primer daily, I don't quite see the point of this product. There, said it 😛 I have found a use for it, but I can't say in all honesty that it's a must have.
Don't get me wrong. I don't think this BB CC Cream to be a bad product at all. But being someone who just doesn't use a primer at any time unless I absolutely need my makeup to stay fixed to my skin for hours and hours, I just can't justify the use of this CC Cream. If you are a regular primer user then you may appreciate this more.
The shade I have is 01 Pale Nude, which is an interesting pink coming out of the tube.
The pink-lilac shade is a known skin illuminating and brightening shade. So if you have a fair skintone and feel like it's looking a bit dull and you want to brighten it somewhat, this is the shade for you. It comes out of the tube a bright pink but once blended, as you can see in the picture, it blends out into nothing.
Can you tell if the area with the blended CC Cream looks better or brighter? I can't. On the upside, unlike many primers out there, it doesn't feel like you're slathering a layer of heavy silicone on your skin and it actually feels pretty comfortable on.
I think Pale Nude CC Cream on its own for me (and for most people) would be considered a waste of time BUT what I like is to wear it under powder foundation. You see, I have all these lovely powder foundations, but because I have drier skin than most, I find powder foundations drying. This CC Cream therefore, keeps my skin feeling comfortable while allowing me to wear powder foundations or just general light powders for a very natural, translucent base.
Let me demonstrate. I have here a series of before/after images showing you how this Bobbi Brown CC Cream looks when I wear it.
In the bare skin picture, it's just skincare and sunscreen. I have my pigmentation on view which I'm quite used to be now, as well as some uneven skintone around my nose and some spots. Texturally, I'm happy with how my skin looks generally.
With just a thin layer of the Bobbi Brown CC Cream in Pale Nude all over there is a little bit of brightening effect which you may notice, but there is no coverage. There isn't meant to be any. What the CC Cream does is to trick the eye to colour correct your complexion. In this case, it makes it look brighter.
I then buffed over the CC Cream the RMK Kaleidoscope Nuance Color Powder that I told you about earlier this week. That isn't a powder foundation. It isn't even much of a powder, but over the CC Cream base, it works for me to even out my skintone and behaves like a very light, sheer base. If I feel the need for more coverage, I dab some concealer where I need it. Otherwise, I've been using this combination for weekends and lazy days and it's been serving me well because I'm happy with how my skin looks.
For me therefore, the Bobbi Brown CC Cream works best as a hydrating primer that isn't heavy, doesn't feel like it's suffocating my skin and gives me a good base over which to wear powders and powder foundation that might otherwise feel drying on my skin. When I use liquid products however, I skip this because I just don't see the point.
I have been told by people who use Warm Nude, which is more tinted and can therefore serve as a very translucent base worn on its own, that it can stand alone. So, if you have slightly tanned skin and have fairly good skin and just want something to even out redness in your skin without heavy coverage, then it can be worn alone.
Do you NEED this then? I'd say no. But if you already use a primer then I'd say this is one to consider only because it doesn't make my skin feel suffocated and if you have drier skin, you may like it because it gives you a slightly more hydrating barrier between your skin and makeup products which may feel drying on your skin. But if primers aren't your thing, you'll survive without this.
In a nutshell

The Bobbi Brown CC Cream is a colour correcting primer that comes in 2 shades locally. Pale Nude offers a skin brightening shade for fair skintones while Warm Nude offers a warmer toned illuminating shade for medium skintones. Warm Nude can potentially be worn alone but Pale Nude is decidedly a transparent primer. I like how it feels hydrating against skin and doesn't make my skin feel suffocated with silicones. I also like using the CC Cream under powder foundation or powders that may otherwise feel a bit drying on my skin after a while. However, as someone who doesn't use primer as a matter of course, I wouldn't call this one a must have. It's one to note, but not necessarily one to own unless you are a primer user.

Pros: Hydrating, Does not feel heavy on skin, Serves as a good base for drying powder products, Helps even out skintone or brighten skin depending on which colour is chosen

Cons: Pricey, No coverage, Not for everyone

Who will like this: Anyone who already uses primer and wants a product that doesn't feel too silicone-y and feels hydrating, Anyone who wants a base that offers some illuminating effects without shimmer
Here is the ingredient list for the BB CC Cream for your reference.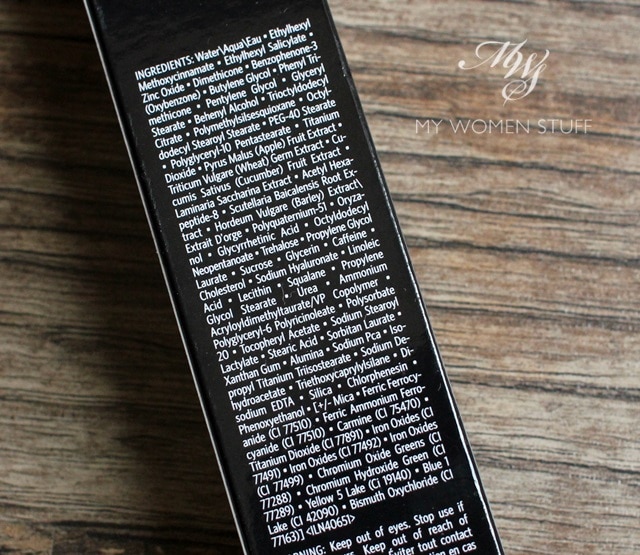 Do you use CC Creams or have a favourite one? Have you tried either of the Bobbi Brown CC Creams and have thoughts to share?
I can't get my head around the CC Creams that are meant to be worn alone like BB Creams or light foundations. I'm generally a foundation gal so I prefer to wear foundations but I've learned to get my head around using BB Creams especially now that my skin is at a stage where I'm happy to wear little base product. But then along comes CC Creams and I have to relearn everything again! I don't think I'm ready to bother 😛
Paris B
Bobbi Brown CC Cream SPF35 PA+++ comes in 2 shades 01 Pale Nude and 02 Warm Nude Price: RM160 Availability: Bobbi Brown counters