You know, I know you all blame me for being an enabler (What can I say? I'm good at it… I guess? hehe) but you know what? I'm not immune either and friends, fellow bloggers and that damned Instagram take the cake! So, after seeing friend, fellow blogger and Instagrammer Lyn of Beautycabby (all 3 enablers rolled into one – it's no wonder I caved!) rave about the Revlon Colorburst Matte Balms, away I went to the local Revlon display at Watson's to take a look.
Not just a look, I picked one up and I wanted to see how I liked it or if it would be enough. You see, I don't particularly go for matte lipsticks. I'm now leaning towards wearing more matte eyeshadow and even blush, but matte lipstick can age a person somewhat.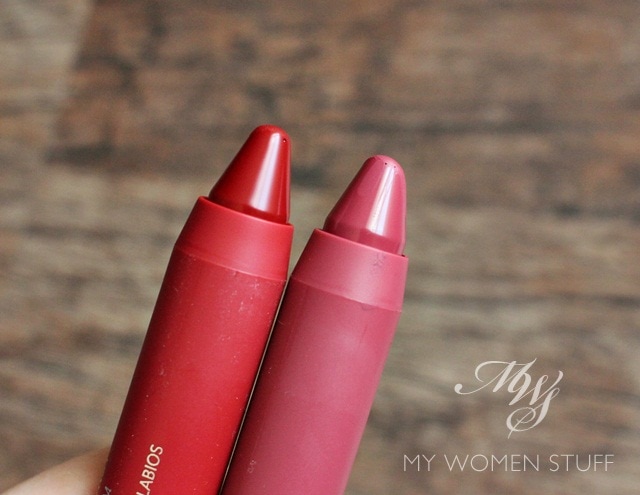 Revlon Colorburst Matte Balm Left: Standout Right: Sultry
We get 8 shades here in Malaysia and to my (and most people's surprise) the one I picked out for myself was Sultry. I know, most of you would have expected me to pick Standout, right? Right?! 😀 Well, so did the Revlon peeps coz I received Standout a couple of weeks ago 😛
How do you distinguish the Matte Balm from the other Revlon Colorstay Just Bitten Balm stain that I also like? Simple. The body of the Matte Balm pencils are matte. In case you are confused, there is also a sticker on the base of the pencil that says "Matte" so you don't make a mistake.
Importantly, how do these hold up? Are they too matte? Do they make me look old? Does it dry out my lips as many matte pencils do? Do you like these? 😀