Early this year I came across a strange new product from Dior Capture Totale which they call "DreamSkin". Now, wouldn't you admit that a name like that makes you sit right up and go "Ooh! Will it give me my dream skin?!"
Well that's the idea. Dior calls it the "DreamSkin Perfect Skin Creator" and tells us that it will at once, refine skin texture, even skintone, diminish wrinkles, increase radiance… and it provides instant results upon application. Instant! The first day I came across a pop up counter offering samples, I sat back, had a short chat with the SA and walked away with a sample.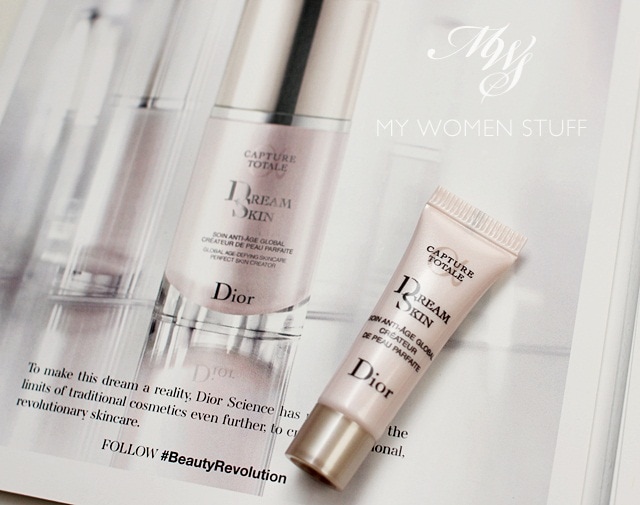 The thing is, my skin takes well to Dior Capture Totale skincare. Not so much the other ranges, but with Capture Totale I know I'm in good hands. Yet, when I knew that this contains mica platelets to give you that "instant radiance" I immediately felt my scepticism kick in.
I took the wee sample for a quick trial run just to see what the fuss is about (since people are raving up and down the internet about this marvellous serum) and I can tell you I'm singularly unimpressed.
My spidey senses started tingling when the SA told me that this product would help my makeup stay on better and control oil. Further, she told me to use it in the day, AFTER all my skincare but before my sunscreen. I found that odd. But not so odd, once I'd had a feel of the texture.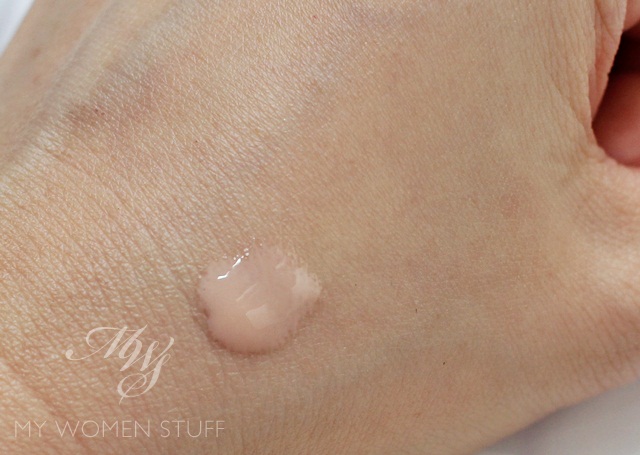 The pale pink serum has a strong silicone feel which brought to mind a primer. I don't know if you will notice it, but if you look to the right of the dollop of product above, you may notice how the lines on my hand appear a little blurred and smoother? Squint, it'll help you see it better 😉
But that's where I'd blended out some of the Dreamskin serum. It does give your skin that immediate effect of smoother skin. Interestingly, so does a good makeup primer.
I then asked the SA if I could use it at night, since it is a serum after all that's supposed to help my skin get better and she looked rather hesitant and told me that it was better to use it in the day. However, if I wanted to use it in the evening, I could, also after I'd applied all my serums and creams as it would help "control the oil" so you won't wake up with an oily face the next day. To be honest, I don't wake up with an oily face and even if I did, I don't quite care because I'd wash it anyway. It was puzzling to me therefore, that it would bug anyone.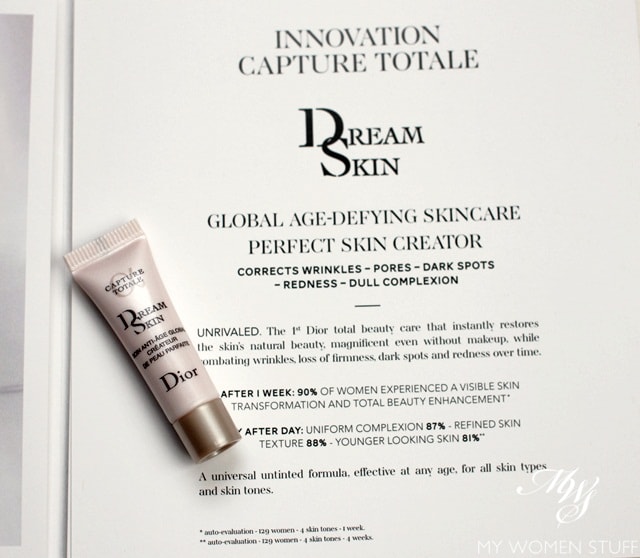 So, heeding the SA's advice to use it only in the day (and because I'm not the sort to wear primer to bed, nor did I want mica platelets providing any instant radiance to my skin), I stretched my sample out to almost 5 day's use and I have to say it was alright…. as a primer.
In fact, I've used better makeup primers in my time. Dreamskin was fine. I didn't notice any immediate skin brightening, nor immediate radiance. It did make my skin look a bit smoother but it should, since it's chockfull of silicones and unlike the 90% of women sampled in the promo blurb above, I did not experience a visible skin transformation and total beauty enhancement. I was me. Not even better, just me 😛
The SA also told me it could be used on its own without a cream or moisturiser. I urge you, for the love of your skin, NOT to heed this because this isn't one bit hydrating or moisturising. The silicone tricks your skin into thinking it feels velvety and smooth when in fact it doesn't moisturise. So please moisturise and then apply this AFTER your moisturiser.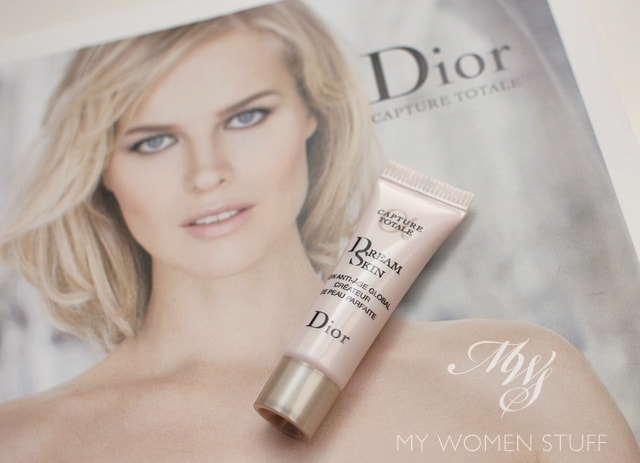 So Dior Dreamskin isn't moisturising, feels like a silicone primer and isn't advised to be used at night (just quoting the Dior SA's advise here!) My conclusion after my sample of Dreamskin is that it's a glorified and very expensive primer, and only a passable one at that.
If you're curious about this, I'd urge you to get yourself some samples and then work out for yourself if it is your Perfect Skin Creator because it surely wasn't mine! I love your Capture Totale skincare range, Dior but this gimmicky product just makes me look askance at you.
Here's the ingredient list so you can work out for yourself if it's something you can or will use.
Me? I wouldn't simply because I don't like mixing up my makeup and skincare. I'm quite happy to use skincare until it gets my skin problems solved. If I wanted a primer, I'd just wear one.
Were you curious about this Dreamskin serum? Did you manage to get a sample to try?
I was curious but sceptical and it appears my scepticism has borne out. I don't quite understand all the raves this has been getting but then I suppose it's hard to tell with skincare… or is it makeup? It comes down to personal preference and this isn't mine.
Paris B