If you didn't realise, the brand new year is exactly 7 days after Christmas Day and the anticipation and momentum of the festive period just keeps rolling on to that last stretch to the year. With many people usually taking time off work and just slowing down in general, it is a good time to reflect on the past year and pick out the highlights.
I don't like doing "Best of (products)" generally. I prefer taking a more macro outlook at the year that's past so here are my slightly different "Best of" categories, some of which of course, include beauty picks 🙂 You are most welcome to share yours too because it's always nice to share in and take part in others' highlights of the year.
Here we go! My Baker's Dozen 🙂
Best Makeup Tip I learned in 2013
This has to be the foundation application tip. I've modified it slightly over the months as I experimented and I now have it down pat. It gets done very quickly and I always have an even, smooth, light coverage of liquid foundation or BB Cream that is just right. If you haven't tried it, give it a go. I promise you, you'll never look back 🙂
Best Lipstick of 2013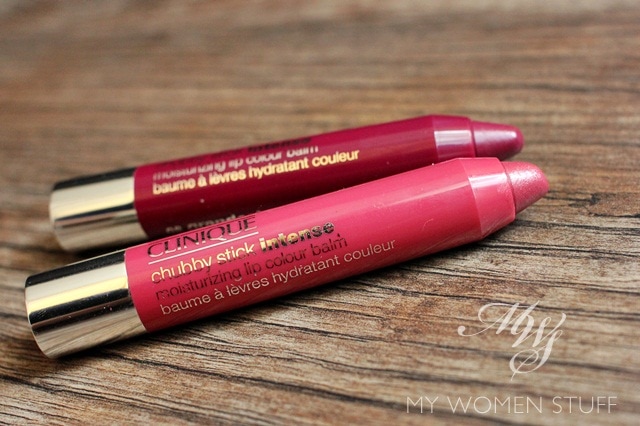 I use high end lipstick a lot but the one lip product I get a LOT of use out of is the Clinique Chubby Stick Intense lip colour balm, which should technically be a lip balm but performs more like a lipstick. They are moisturising and apply with nice colour on the lips and are pretty awesome. 2013 has also been the year of lip crayons for me which makes me late to the party but as they say, better late than never!
Best Thing I Did For Myself in 2013
There was something else I did that I'm quite proud of, everything considered, but I'm not yet ready to share so the best thing I did for myself in 2013 was to plan, execute and visit the city of my dreams. I'd harboured a longing to visit Prague for the longest time ever and this year was the year I bit the bullet and just did it. I'm glad I did because I won't be doing anything this big budget again for a while 🙂
Best Skincare Tip I learned in 2013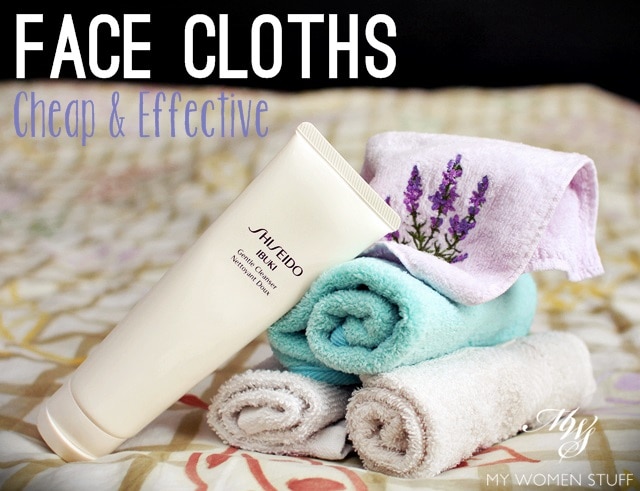 Using a face cloth or wash cloth or face flannel to clean my face. That has been a skin-changing tip for me that I learned towards the end of the year that has made me never ever look back. If you see my skin in the foundation tip above, that was how it looked in the middle of the year. I had a bad encounter with spots that wouldn't go away. It now looks more like this taken quite recently, where I'm wearing just BB Cream on the unhighlighted parts of my skin.
Truly, just the technique of washing my face and a proper skin regimen that actually suits my skin (products aside) has left me a total convert. I actually use less makeup these days than I used to and I'm actually much happier about that! 😀 I'll document this and my skincare regimen in the coming months 🙂
Best Budget Sunscreen Discovered in 2013
I love my Shiseido Perfect UV Protector sunscreen but you know what? It's expensive. Make no bones about that! So it's always useful to have a budget option for the times when the wallet feels a little light or if you feel like cutting back a little on expenses without compromising on performance. For me then, this will come in the form of the Hada Labo UV Whitening Emulsion sunscreen. It doesn't replace my Shiseido one but it performs a good back up for me.
Best Body Care Discoveries in 2013
I don't take as much care of the skin on my body as I do on my face which is really silly of course. So this year, discovering that I actually really really love using body oils, I've been a lot more diligent and naturally, benefits are reaped! I love a good body oil and while the ones like the REN Moroccan Rose Body Oil and Antipodes Heavenly Body Oil are pricey, I discovered 2 affordable ones from Weleda and Pangea Organics this year. You can buy them here I believe but I think you're better off shopping at iHerb.com where I got mine 🙂 Use my code (MPW213) and get 5% off your order.
Best Eyeshadow used in 2013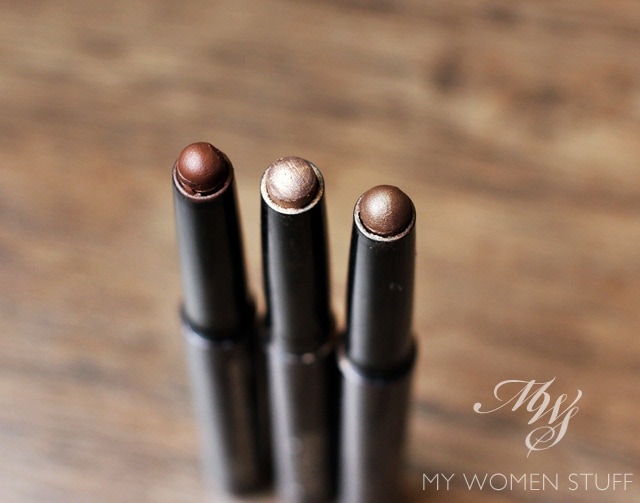 I'd like to say cream shadow stick eyeshadows but I'm going to plump for the Laura Mercier Caviar Stick Cream Eyeshadows. So good, I picked up the mini sticks in their Christmas set. I fell into a bit of a rut halfway through the year when it came to doing makeup so these cream eyeshadow sticks have been a boon. They're easy to blend, are longlasting and just all round fabulous.
Best Spa Experience I had in 2013
I have to say the spa treatment experience I had at the Banyan Tree Spa in Singapore was the best I had this year. It was budget busting and not something I'd have the chance to experience again in a hurry, but the benefits it brought to mind, body and soul are priceless. Worth a try at least once in your life. I've had that once in my life experience 🙂
Best BB Cream in 2013
For someone who doesn't use BB Cream a lot, finding one I'm happy to use almost daily comes as quite a surprise. The best BB Cream I stumbled on this year was the Guerlain BB Beauty Booster. It quickly usurped the Diorsnow BB Cream for #1 spot in my BB Cream list and has stayed there since. I think it's going to have to be something else truly spectacular to remove this from the #1 spot!
Best Personal Growth Experience of 2013
I never thought that a post on the Kanebo Cosmetics recall could result in an appearance for me and my blog on international TV but that's what happened! I'm told the video is no longer available to view which is a pity because there was no way I could have saved it before. But I assure you, it wasn't a figment of my imagination! 😀 I don't know if anything big like this will ever happen again but hey, I had my 5 seconds of fame! 😀
Best Concealer Used in 2013
2013 has been a year of minimal makeup for me and I realised that although I tried a lot of stuff, I kept going back to the items that just simply, work. And this NARS Radiant Creamy Concealer works. I wax lyrical about it at every opportunity and I have not used another concealer since I got this. That's just how good it is. If you want to know how many ways I love it, you'd just have to read my post on that LOL! Incidentally, one of the big beauty news this year was the opening of the first NARS boutique (Pavilion KL) and the availability of the products here in Malaysia. I still haven't checked it out but based on what I've seen online, prices are fairly reasonable, all things considered.
Best Travel Experience in 2013
OK that 3 hour lunch in Cesky Krumlov aside, my favourite travel experience this year has been attending the Bai Pai Cooking School while in Bangkok. It was educational and helped fulfil one of my personal ambitions of learning to cook Thai food. While I have not since replicated most of the dishes I learned, since I'm not much a fan of Thai Green Curry or desserts, I have almost perfected the Tom Yam soup and I'm told it's quite good 😀
Best Skincare Product discovery of 2013
I wanted to say cleansing balms but I decided instead to pin the blue ribbon on this product that has saved my skin countless times this year from zits, clogged pores and spots. Since discovering the La Roche-Posay Effaclar Duo cream I have had little to contend with zits, clogged pores and spots. It clears up my skin in about 48 hours and it's just perfect for those times when I develop a spot or an area of clogged pores from my experiments. Beauty blogging and being a human guinea pig has its hazards, but having a product to take care of side effects takes the stress out of things 😀
So there you have it folks. My Best of 2013 which is a little different from the norm but which I hope gives you an idea of what I like and what you could look out for or try for yourself. Now, it's your turn.
Do share your Best Of 2013 with me. You can use my categories as a starting point, or create your own.
Best Makeup Tip I Learned in 2013
Best Lipstick of 2013
Best Thing I Did For Myself in 2013
Best Skincare Tip I Learned in 2013
Best Budget Sunscreen Discovered in 2013
Best Body Care Discoveries in 2013
Best Eyeshadow used in 2013
Best Spa Experience I had in 2013
Best BB Cream in 2013
Best Personal Growth Experience of 2013
Best Concealer Used in 2013
Best Travel Experience in 2013
Best Skincare Product Discovery in 2013
If you want to know of my "Best of" in a category not named, do ask in the comments and I'll oblige! 😀 I was anal about using 13 categories only hence I know I didn't cover many areas 😉
Paris B