You may think this a funny question, but it's one I've been wondering about for a while. Well, ever since I reviewed the Bioderma Micellar Cleansing Water and found out that some people don't wash their faces in the morning, but just use it to "clean up" as it were. I then found out after a bit of digging that actress Salma Hayek attributed her wonderful skin to not washing her face in the morning as long as you "clean your skin very well at night" (source).
I have to say right here, that I disagree with her 100%.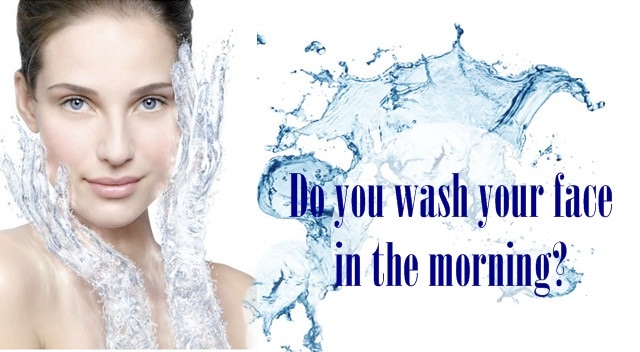 In fact, just do a quick search online and you'll find lots of articles telling you that not washing your face in the morning is fine. In fact, it is more than fine. It is encouraged.
Well I'll say this – they don't live in the tropics and they must not sweat.
But before I go around ruffling feathers, I'd like to know what you do. Do you wash your face in the morning? Or do you just splash on some water and go on your merry way?
I wash my face every morning and I use a gentle face wash when I do. I used to use just 1 face wash morning and evening but I realised that the one I use in the evening was too drying when I use it in the morning. Whereas when I have a gentle cleanser for the morning, it doesn't do it's job in the evening.
So, yes. I have and I use 2 different face cleansers in a day.
I have skin that tends to being dry but washing my face in the morning does more than just wake me up. It cleans my skin in preparation for the creams and potions I put on to face the day. I cannot imagine how any product will work if it sits on skin that isn't cleansed first.
When I wake up in the morning, despite being in an air-conditioned room all night, my face doesn't feel clean. No matter how clean your room, there are dust and pollutants that settle on your skin through the night. Oh, and you do sweat and the skin does excrete oil in the night (worse if you don't use air-conditioning in our weather) and when I go to a cold climate, I sweat too from the heater! That sheen on your skin is sweat and oil, not exactly a healthy glow.
Also, our skin renews itself in the night and most us of have a night skincare regimen. I consider washing my face in the morning that first step to preparing my skin to receive its daytime nutrients. Without washing the face, then to me, you are overburdening your skin.
Your skin doesn't know what time it is. It's not as if it turns itself on and off like a clock. It works 24 hours, and if you don't cleanse your face in the morning, but just pile on your skincare, it just keeps plodding along without knowing any better.
The third reason is because how many of us cleanse and treat our skin right before going to bed? I do my night regimen then I potter around for a bit, whether watching tv, sorting things out, getting ready for the next day or if I'm home early, before having dinner. So in those few hours, dirt and oil does accumulate on the skin too.
Sure, night time cleansing is important. I swear by the face flannel face washing method for the evening and I double (actually I triple) cleanse 🙂 But so is washing the face in the morning. Bioderma or any micellar water doesn't hack it, to be honest. Not as a single cleanser. I think it just encourages people to be lazy 😛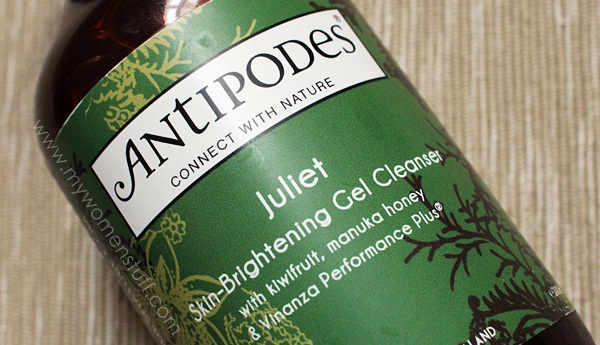 For my mornings, I have been using the Antipodes Juliet Cleansing Gel which is brilliant. It is gentle without drying and leaves my skin feeling clean and ready to face the day. One bottle lasts me ages and I'm going to finish it soon, but I will be replenishing it because it just works so well. I don't get the tightness associated with face washing and that is important for someone with drier skin like me. You don't have to use this of course. An affordable gentle option I used previously was the Hada Labo Gokujyun face cleanser that cleanses without drying.
Now that I've ruffled feathers, it's over to you.
Do you wash your face in the morning? Do you have a reason behind why you do or do not?
I do. I think it has to do with finding the right products for your skin. Morning cleansers should be gentle on skin because it isn't very dirty, but there is still oil and dirt to be removed, before you proceed to pile on your morning creams, lotions and potions. Finding that product however might prove more elusive and may make people lazier if they can't find the right one, or perceive the cost to be too high 😛
p/s Tracy's comment below is a helpful counterpoint to my notion of not using just a cleansing water. My caveat to this will be to ensure that sufficient product is used because from my own experience, one pass with a cotton pad isn't sufficient. I need to use at least 2 cotton pads on relatively clean skin and for removing makeup at least 4.
Paris B