Do you know how hard it is to keep a secret?
Very, very hard!
I've had to sit on this piece of news for over a month and it's killing me, because in between, I've been telling you of my all time favourite skincare and also what I've been using in my skincare routine and this one has featured in them both… except I couldn't tell you because I was bound by an embargo and a confidentiality agreement. Gah!
But no longer!!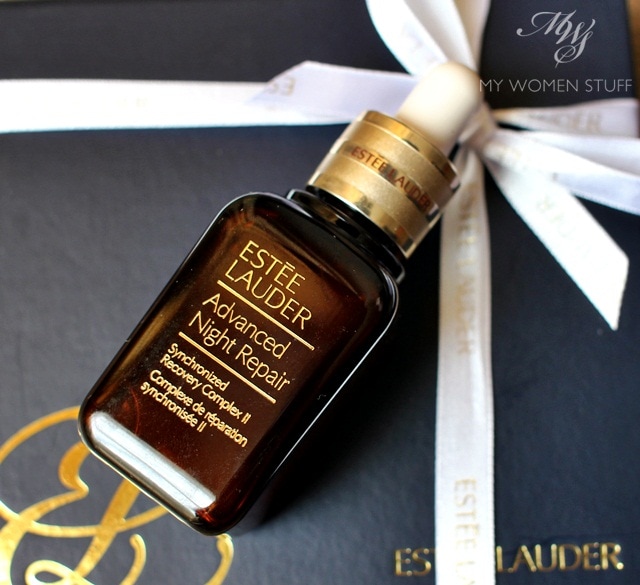 Some of you may already know this, but for those who don't, Estee Lauder has reformulated their iconic Advanced Night Repair serum and it is now known as Advanced Night Repair Synchronized Recovery Complex II. The change in the name is the II there at the end. This is their latest and what they say, is their most advanced serum ever.
The key advancement here is the use of their ChronoluxCB Technology. Basically, the discovery is that skin cells purifies itself and this process of catabolysis peaks at night. So, when this process happens, skin repairs itself from damage more quickly. As we age, this process slows. So, this all new ANR addresses this by combining the process of purification and synchronizing of night time repair so skin looks better and younger.
All that aside, all you really want to know is this – how is this all new Advanced Night Repair different from its predecessor and if I saw any difference after using it. Well, that's what I'm here to tell you 🙂 I've been using the new ANR for just about a month now since its uber secret hush-hush press launch and that is just about enough time to test its efficacy 🙂