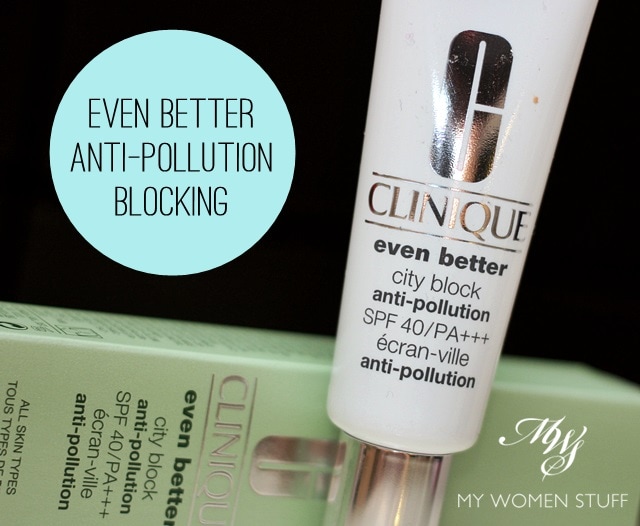 Sunscreen or sunblock. Whatever you want to call it.
Use it!
I have tried so many different brands of sunscreen in my time (and I do have my favourite that I've repurchased) but there is also one you don't hear a lot of but which I also quite like. I recently found out that the Clinique Derma White City Block is now known as Even Better City Block Anti-Pollution SPF40 PA+++ Sunscreen. Its been a while since I've used this one. Last I did was back in 2011 (you can read my review of it here) and I was later gifted a tube which I used about halfway through before my wandering eye hit hehe…
Clinique calls this the City Block Anti-Pollution sunscreen because it doesn't only protect our skin from the harmful (and terribly aging) UV rays, it also protects our skin against harmful city pollution. During the recent thick haze that shrouded our country and neighbouring Singapore, we were warned to wear face masks that could filter out hazardous particulates from the air when we breathe. These miniscule particulates measure up to 2.5PM and can travel through our respiratory tract and lodge in our lungs, causing us health problems. You can read a little more about this from the New York Department of Health site.
Well, according to Clinique, their Even Better City Block not only protects skin against general pollution, it will also block and prevent the PM2.5 particulates from potentially entering our skin through open pores and broken skin and which may potentially cause damage to our skin. Never a better reason to wear your sunblock ladies! Its still pretty hazy out there! I've already blogged about this so this serves as a refresher 🙂
As you can see, what used to be known as Derma White City Block is now Even Better City Block. As part of the Clinique Even Better range, what this product also does is even out skin tone while protecting skin against pollution and UV rays. There is a tint to this sunscreen which I find infinitely more flattering than the BB Cream or the CC Cream.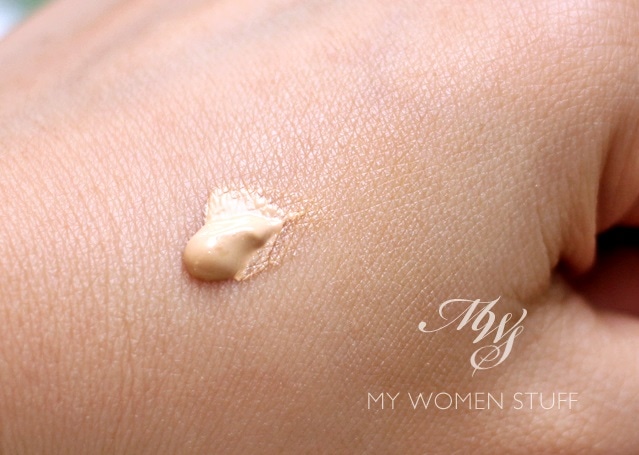 As you can see, the tint is a little light (see a better swatch in my earlier City Block review) but what's great about this is that it is non greasy, non oily and does not turn orange! Also, I have layered it (I usually put a little more sunscreen on my cheeks) and it doesn't look unnatural at all. My older, slightly dry skin does like the slightly creamy gel-emulsion texture.
If you are the sort who wants something quick and practical for weekends or light makeup days, I think you could just ditch your BB and CC Creams (sorry Clinique CC Cream!) and go instead for this tinted sunscreen or any tinted sunscreen. A tinted sunscreen will offer your skin far more protection than any BB or CC Cream for the simple reason that it is formulated to be first and foremost, a sunscreen and second, makeup. All the alphabet creams I've tried thus far are makeup first, skincare second. For this reason, I never take them seriously. Sorry, fans 😛
The tint is very light of course, so if you have very good skin, this will be all you need. If you don't have very good skin, this makes a good primer or makeup base. When I use this tinted sunscreen on weekdays, I don't layer on heavy foundation, but usually only a light tinted moisturiser or a sheer foundation or a powder foundation. Layering thin layers of product actually gives you a much more natural appearance – try it if you don't believe me 😉 On weekends, this is all I use.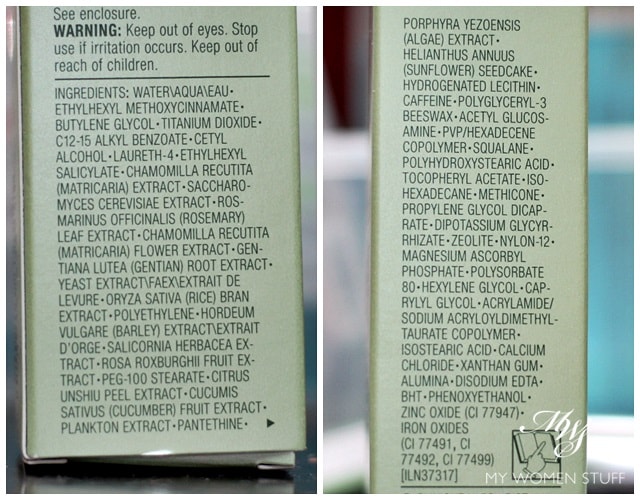 My opinion from 2011 hasn't changed (read here) so I'm not going into specifics here. Although I do have my favourite sunscreen, I am quite happy using this one as well for the slight tint it offers me if I were going out and don't want to be bare-faced. I would much prefer it to be SPF50 instead of just SPF40 but I suppose that's better than SPF30 or even… gasp! SPF15! 🙂
Have you tried the Clinique City Block sunscreen? Do you wear tinted sunscreen?
I can't wear the Clinique BB Cream nor the tinted CC Creams because the shades available here are too dark for me. I have heard that the CC Cream (tinted versions, not the primer versions) are quite impressive but as I have said, I'm not sold on the concept. I'd much rather wear a tinted sunscreen because then I'd be more confident that my skin is protected, instead of just looking good 🙂
Paris B
Clinique Even Better City Block Anti-Pollution SPF40 PA+++ Price: RM140/30ml Availability: Clinique counters