I don't usually follow celebrity news and Awards season is usually a bit of a snorefest for me. Never used to be that way. I used to be a huge fan of the Oscars when I actually used to watch movies back in the day. Now that I don't (and I didn't watch a single one of the nominated movies this year – sigh!) I don't usually bother with the Oscars or the red carpet. Not my scene.
But last Monday when the Oscars got underway, I could not help noticing many online references to Anne Hathaway's dress and her nipples that were purportedly grabbing worldwide attention as she scooped up the Best Supporting Actress award for her role in Les Miserables (still haven't seen it! Gah!)
So I had to go and look it up of course 😀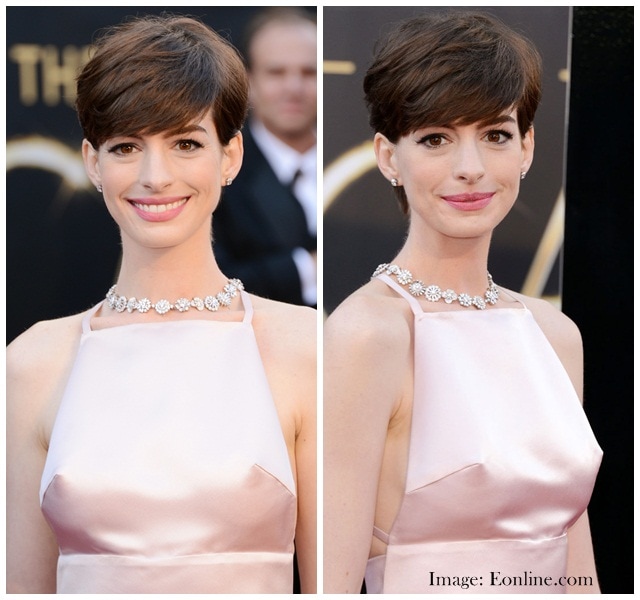 Here is the pale pink Prada dress that had people talking. Well, yes, it is quite an unfortunate design because I see how the darts at the boob area made the front of the dress stick out, and with light and shadow in play, its a bit of an outstanding problem.
Or it could be her perky nips, who really knows 😛 But there were 3 things I liked about how she looked (and none of it was the dress).