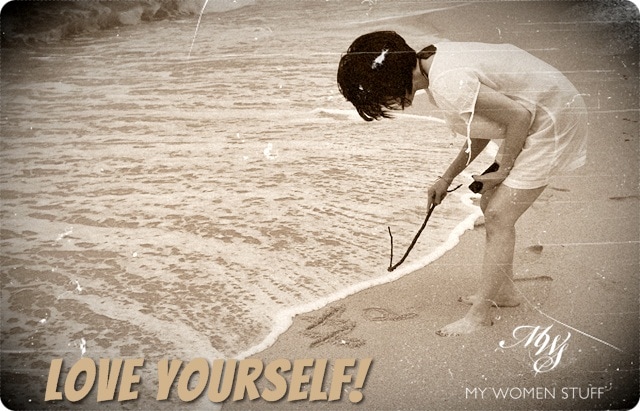 You are beautiful, no matter what they say ~ Christina Aguilera
I came across a saying once that you can't expect anyone else to love you unless you first love yourself.
There is a lot of truth to it. Often, we see our flaws far more clearly than we do our merits. It is so much easier to see a negative point, pick at it, blow it all out of proportion until it overshadows everything else positive. It is almost as if we love to wallow in self-pity. It doesn't help when society has their set ideas on how you should look and behave.
Well, get out of it! 😛
Beauty is so much more than just proper application of makeup and good skincare. It is much more than having a pretty face. Beauty is to me, a package. It is reflected in your physical beauty but also in what you do, how you behave and how you react to situations. It is enhanced by what you use, that's for certain and yet, how many of us have something we love about ourselves, yet never embrace or enhance it? How many of us downplay our strengths to conform to the general perception of beauty?
We think "Oh I have a big nose, not a cute button nose like Ms. Y" But do you then notice that what we have is also a great sunny smile? Or we think "I have so many acne scars and my skin isn't porcelain smooth" but do we also realise that we may have a lovely head of hair and lovely delicate fingers?
We don't do we?
I had this post in drafts for the longest time – 2 years. I never found the right way to approach it. But then, I saw Tine's post and suddenly, it all fell into place so thank you Tine! 😀 Tine asked you what you loved about yourself. Well, I'm going to ask you something a little different. What do you find beautiful, that you love about yourself?
These are some of the things I told Tine that these were what I love about myself and they are also what I personally find beautiful about me – self praise you know, coz sometimes that's the best praise of all HAHA! 😉
Hair – My hair has natural volume so it holds most hairstyles well and I don't have to do anything fancy to it. Just wash, dry and go. Yay! One less thing to maintain! Better still, short hair = win!
Smile – A perfect stranger I met a little while ago sat across the table and told me I had a nice smile. It totally caught me off guard so I did the next best thing – smile bashfully 😀 Actually if I don't smile, I look like I'm about to grind your bones and make me some bread (Jack and the Beanstalk anyone? 😛 ).
Intuition – I have a more than healthy dose of intuition and perception. Sometimes its a blessing and sometimes its a curse but rarely am I proven wrong 😉 I like that because it means my 'gut feel' pushes me in the right direction so I get to the root of problems quicker and solve problems more quickly.
Maps and some DIY – Yep, I'm really good at both. My brain is just wired that way 😀 I am not the artsy-crafty sort, but I can fix stuff around the house, build basic things, own a toolbox of proper tools and do a lot of guy-sy stuff.
A cool head – Some might say too cool to the point of being detached. But I have shown more than once that I can keep my head in an emergency and have enough analytical skills to solve the problem because as with maps and DIY, I am a problem solver, intuitively.
These are 5 things I found about myself to love and embrace, that I have accepted about me. I've had my fair share of negative thoughts but realising that there are things about me that make me a unique package, which meant I did not have to conform to society's norm, was the first step towards being happier and leading a happier life. Positivity, and a smile, is infectious 🙂
What do you love and/or find beautiful in yourself?
Recognizing something to love about yourself is the first step towards burying the negative thoughts and attracting the positive ones! So come on, share! 🙂
Paris B