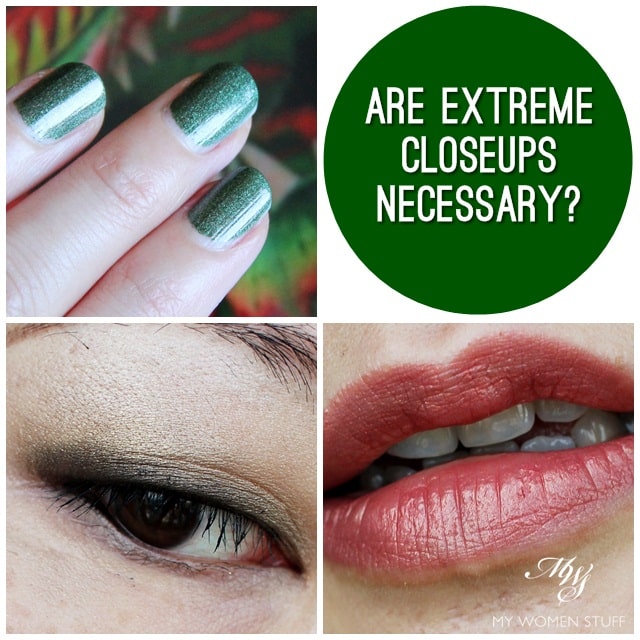 Hello all! 😀
I haven't been talking about blogging tips for a while (cos I'm never very sure how helpful it is, seeing as to how there are so many other wonderful bloggers out there doing a much better job of it!) but I was thinking about this one recently as I did some image searches on the internet.
I notice that it seems de rigueur for many bloggers who blog about beauty, to include an extreme close up of the product being reviewed in action, primarily, makeup. This could be an extreme close up of their lips, eye and especially, nails.
I'm curious to know if you feel, as a blogger, that an extreme close up of your eye, lips or nails is "necessary" when you blog about beauty. Is it something you feel compelled to do because everyone is doing it? As a reader, as much as we appreciate the work and detail that goes into an extreme close up, do you think it "necessary"?