CONGRATULATIONS 10 WINNERS OF THE FRAGRANCE: Jamie, Suzanne, Lisa Gaspard, Claryn Kung, mrsdjones, HT, AnT, Raj, Ginny, Samantha (Winners will be contacted by email)
Morning, Ladies!
We haven't had a giveaway here for a while have we? Ah, lets remedy that oversight 😉 To reward all of you for patiently reading my rambling essays posts everyday, we have here 10 bottles of the new Guerlain fragrance to be won! 10! Ten! Sepuluh! 😉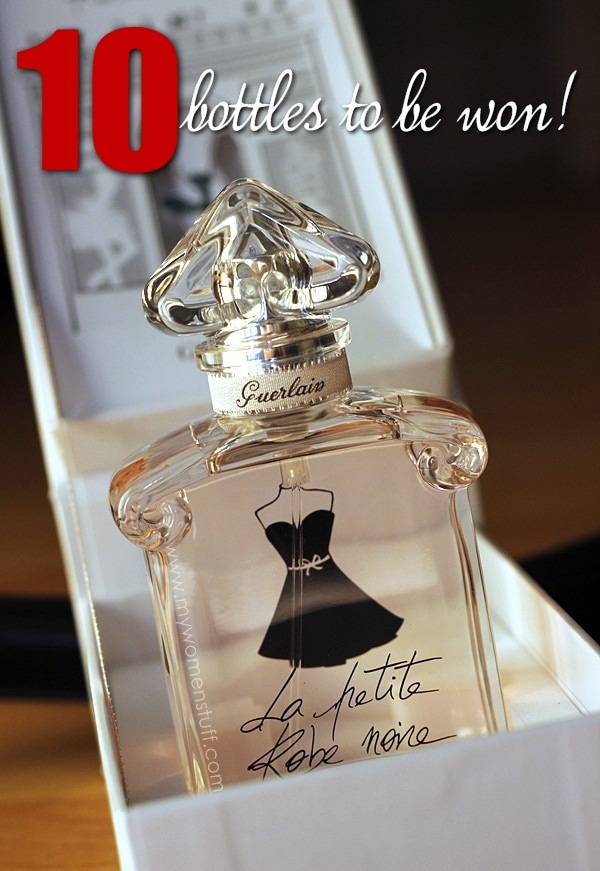 Ah yep! There'll be 10 lucky winners who will be smelling sweet after this so hopalong now, and find out how you can participate and maybe even win a bottle for yourself 😉 (Due to the nature of the product this giveaway is open to readers in Malaysia only – sorry, International readers but do hang around, I might have something up my sleeve soon 😉 )
For a chance to win one of 10 bottles of the new Guerlain Le Petite Robe Noire EdT (review here) here's what you have to do:-
Compulsory: Leave a comment below in 20 words or less telling us where would you wear your petite robe noire.

Open to: Anyone with a Malaysian mailing address only. If your comment doesn't show up immediately it might be in moderation. Be patient.
Deadline is 12pm 25th September 2012 (Tuesday) and the usual terms and conditions apply (please read to be safe).
There will be 10 winners who will receive 1 bottle of fragrance each. Winners will be picked by me and the sponsors based on your submissions, and prizes will be despatched by the sponsors (you may have to collect it from their offices or counters upon notification). Be creative and have fun!
Good luck! Please feel free to share this with your friends – I'd really appreciate it! 🙂
Paris B
There will be a promotion for La Petite Robe Noire at Parkson KLCC from 24-30 September 2012 and you can pick up a free sample of the scent to see if you like it 😉 Here's my review of it.