I've seen some strange bags popping up lately on group deal sites and also for sale on some blogs or online stores. These are your run of the mill canvas totes, with the picture of a popular IT bag – started with the Hermes Birkin – printed on it. I think it started out as a tongue in cheek way of poking fun at these otherwise astronomically priced bags that many of us could never own.
But it soon developed into a bit of hysteria of its own. There were allegations of fakes and copycats and even a lawsuit by Hermes against Banane Taipei – the maker of these bags. Gotta admit, the use of the Hermes design wholesale and a copy of their logo may not have been a very smart move. I'm not sure what's happened to that suit but they seem to be still selling the stuff.
I haven't seen these in person myself, but I wonder what you think of these.
These aren't knock offs or even inspired bags. They are just a canvas bag with an imprint of a famous and popular IT bag.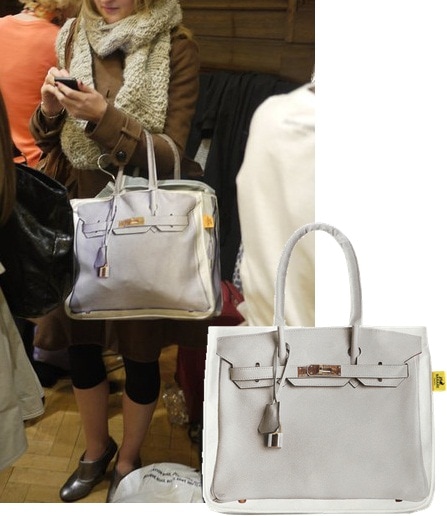 I personally don't think much of them. I didn't find it amusing, nor even particularly cheeky. I found these other ones amusing and cheeky. I would rather just have a normal plain canvas bag, if I wanted to get one, or even one with a pretty print. These prints aren't pretty by any stretch of my imagination.
And as if Hermes prints wasn't enough, I spotted these other printed canvas bags on a different site. Now these, I don't even get nor begin to understand.
That's me however. I like my designer goods but if I couldn't afford it, I wouldn't buy a lookalike, copy or much less a canvas bag printed with my dream bag on it. I just accept that some things are there to be lusted after and aspired to. I don't understand why anyone would get these because they aren't stylish, amusing nor even fashionable.
Printed canvas bags like these: Inspired or just tired?
I would say tired and a waste of time and money. They aren't cheap. The Banane Taipei ones (picture 1 and 2) retail for about US$200 and the Thursday Friday ones (Picture 3) start from US$65 for the medium sized ones. I think that money could be put towards better use, or even towards saving up for the real thing. Feel free to share your thoughts.
Paris B