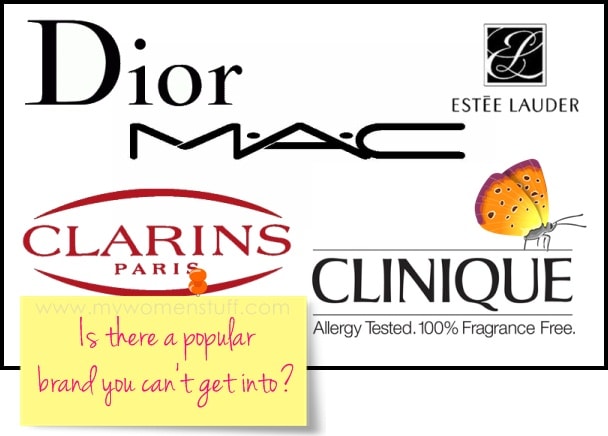 Ladies, we get bombarded left and right everyday through advertising. Lately, whenever I watch TV (only terrestrial channels) I've noticed popular skincare brand SK-II stepping up their commercial game. I can't watch TV without once seeing their ad for the Facial Treatment Essence of the Cellumination Pixel White essence.
I am however, quite immune to the brand, popular as it is. Nothing they say could even vaguely pique my interest or get me to use the products. I used to use the products so I can speak from experience. I just could not get into it at all which is why I wavered and looked elsewhere. Ditto MAC Cosmetics. Try as I might (and I have been trying especially hard in these past 2 years), it is not a brand that interests me at all. Sorry, lovers of MAC. I just can't!
I'm sure I'm not alone in feeling this so I'm curious if most of you have this sort of numbness towards some popular cosmetics brands too?
For myself, SK-II and MAC are the 2 primary very big, very popular brands out there amongst the skincare users and makeup users, that I hit a blind spot with and just can't get into.
I never bought into Bobbi Brown either. The main reason I think is because I started out loving bright colours and Bobbi Brown just didn't have what I wanted. By the time I mellowed and started looking into neutral colours, there were so many other options out there. I did use to collect the Shimmerbricks (had so many!) and I would love to get to know more about the brand because it would appear that they have some gems in their profile but I haven't quite sussed out what.
Recently for me, Shu Uemura has also started to hit my blind spot. I was a huge huge fan of the brand when I started out more than 5 years ago. HUGE! I had so many of their eyeshadow singles and blushes because they were just amazing stuff. But with their most recent reformulations, I just felt they weren't quite up to the standard I was used to anymore.
Oh and there's Chanel too. I know they have their legion of fans – blogs are afire with every new Chanel release – but I haven't been able to drum up enough interest to even take a look until its too late and the collection is sold out (bad blogger! 😛 ) Its certainly strange, considering I used to be a huge fan of their products before this.
These are just a few of the popular brands out there that I just can't get into. I do still keep an eye on Chanel releases because some remnants of the interest remains. But I can safely say that SK-II and MAC definitely hit my blind spot. I guess that explains why you never see much if anything from those brands on my blog 😀
Your Say: Is there a popular cosmetics brand that you just can't get into? Is there a reason why or is it just general indifference? In my case, as far as SK-II and MAC are concerned, its just general indifference.
Paris B